Wyoming Library to Business
October 14, 2021

---
Over the past two summers, Stephen Boss, UW Libraries' Information Technology, Innovation and Entrepreneurship Librarian spent his sabbatical work researching how libraries support rural communities through outreach programs that support local entrepreneurs and small business owners in both New Mexico and Wyoming. In addition to his research, he has been an active team member helping to develop and support the American Library Association's (ALA) Libraries Build Business initiative in Wyoming, working alongside Rachael Svobota, the Library-To-Business Coordinator at Laramie County Public Library.
By: Stephen Boss
Established in 2020, the ALA Libraries Build Business (LBB) program is a national initiative to "build capacity in libraries offering programming or services to local entrepreneurs and the small business community." The program is supported by Google.org. 
ALA and Google.org ask the following important question, "What library-led entrepreneurship models will best help low-income and/or underrepresented entrepreneurs start and grow small businesses?" Public libraries have nearly 17,000 locations nationwide. They are seen as critical and trusted pillars of the community. These libraries currently support job seekers, small business owners, innovators, and entrepreneurs. Libraries are equalizers in that they help address inequities in opportunity in their respective communities. Additionally, the COVID-19 pandemic brought unprecedented challenges to small business owners and entrepreneurs including disruptions and constantly changing business landscapes. As our economic recovery continues to unfold, libraries serve as critical national infrastructure that helps business owners and entrepreneurs navigate uncertainty.  
The Wyoming Library to Business (L2B) network is an outgrowth of the ALA and Google.org initiative. The goal of the Wyoming L2B network is to connect Wyoming entrepreneurs and business owners with a curated network of business experts, resources to learn new skills, and the tools to succeed at every stage. It is business-focused, community-driven, and a completely free resource to Wyoming citizens. 
The L2B team has worked to expand the Library Builds Business program at several public county libraries across Wyoming this past summer -- and plans to expand the program to all of the county libraries and community colleges in the state.
Wyoming entrepreneurs and small business owners can utilize our public libraries to find information and get help with the following:  
The steps to start (or expand) your business;

 

Where to find funding for a new or expanding business;

 

How to create value for future (and current) customers;

 

Connecting with members of our community who can offer advice and mentorship.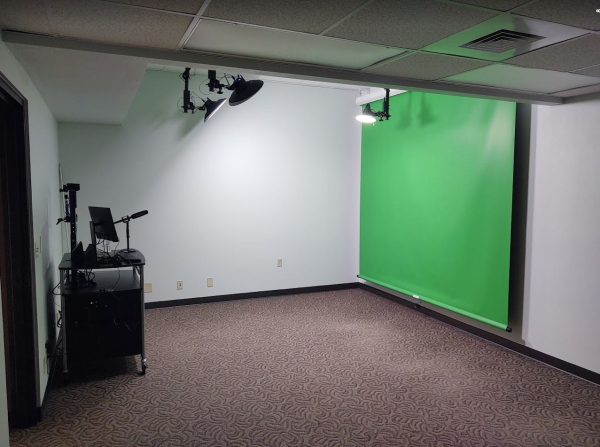 The Studio, Campbell County Public Library, Gillette, WY
Library to Business Centers  
The map below shows the location of the current Library to Business Centers in the Wyoming county libraries. The locations with icons in blue are libraries with small-scale business stations that include a movable cart, laptop with pre-loaded business resources, and a projector. These resources can be found at the following county library systems:    
Carbon County Library System – Rawlins, Wyoming
Goshen County Library System – Torrington, Wyoming
Johnson County Library, Buffalo, Wyoming
Park County Library, Cody, Wyoming
Sweetwater County Library, Rock Springs, Wyoming
Unita County Library – Evanston, Wyoming
Washakie County Library, Worland, Wyoming

The locations with icons in orange are county libraries with full video production studios.  (See more information on The Studios below the map.) 
The Studios  
The Studios are video production spaces that are part of the Library to Business initiative in some of Wyoming's larger libraries. Studios are located in the following library locations: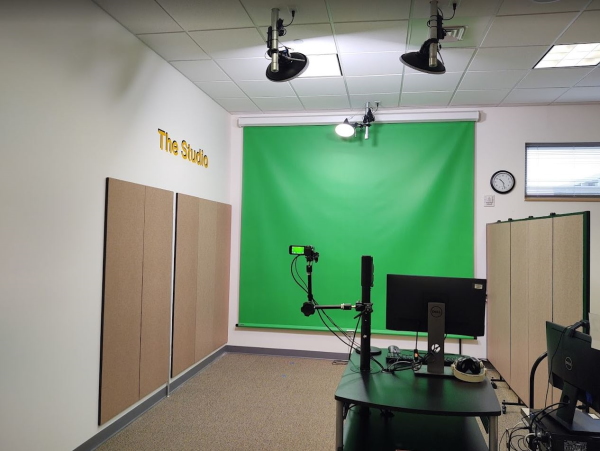 The Studio, Laramie County Public, Cheyenne, WY
Laramie County Library System (Cheyenne)

 

Natrona County Library (Casper)

 

Campbell County Library (Gillette)

 

University of Wyoming Libraries, Coe Library (Laramie)

 
The Studios "drastically simplify the video production workflow, eliminating a number of time-consuming steps." The end result is a studio experience that requires the bare minimum of time and effort while simultaneously providing a consistently high-quality result packaged on a thumb drive in a standard format video file.   
Patrons can use The Studio to:  
Perfect your entrepreneurial pitch

 

Add green screen graphics for a fun social media ad

 

Create your vlog or podcast

 

Practice and critique your interview skills

 

Produce a self-tape for auditions

 

Record a PSA for your nonprofit

 

Demonstrate and promote your product

 

Show how your business is responsive to community needs
Wyoming Business Resources:
---
About Stephen Boss:
Stephen Boss is the Information Technology, Innovation and Entrepreneurship Librarian at the University of Wyoming. Prior to working at UW, Stephen worked as a librarian/archivist at Coors Brewing Company in Golden, CO and with Wright Water Engineer's Inc. in Denver, CO.  Stephen has advanced degrees in Library Science and History/Archives from the University of Denver.  He has interests in business, music, history, engineering, and information technology. 
All photos were provided by Stephen Boss.