Digital Scholarship Center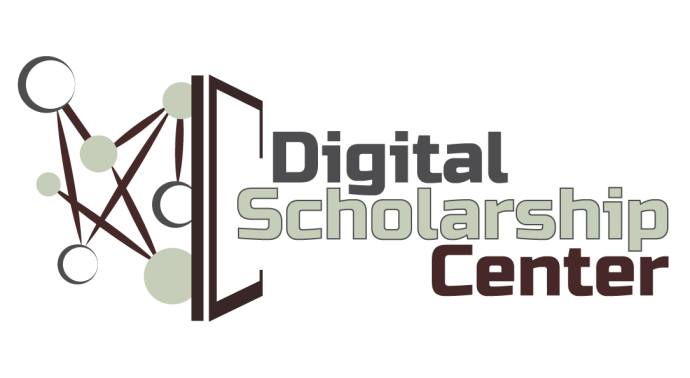 "Digital scholarship is the use of digital evidence and method, digital authoring, digital publishing, digital curation and preservation, and digital use and reuse of scholarship." (Abby Smith Rumsey, "New-Model Scholarly Communication: Road Map for Change.")

The Digital Scholarship Center (DSC), as part of the University Libraries, aims to assist the University of Wyoming community as they extend traditional methods of research and teaching using new media and digital technologies. By providing expertise, technology, and space for these endeavors, the Center will support faculty, staff, and students as they become more digital, entrepreneurial, interdisciplinary, and inclusive. The Center offers a wide range of services, including consultations, trainings, and workshops.
 
The Digital Scholarship Center is located in Coe Library, Room 302.
Tools
 and services to help enhance visibility of faculty research, enrich scholarly identity, and support the discovery of potential collaborators.
Researcher profiles
Metrics
Copyright and fair use
Research data management services support researchers in meeting funder and publisher r
equirements for data sharing, and ensuring that research data are usable over time.
Institutional data repository
Research data management
Data wrangling
Data management plans
The Digital Scholarship Center firmly believes in the principles surrounding the Open Access movement. They can assist in all stages of the open access lifecycle, including creation, use, and publication of materials.
Institutional repository
OJS
Open educational resources
Open access support
The Digital Scholarship Center provides faculty, staff, and students access to a variety of hardware and software for use in tiheir research endeavors. They also provide training on this equipment.
Computer software
Hardware
Training sessions