Athletic Training Services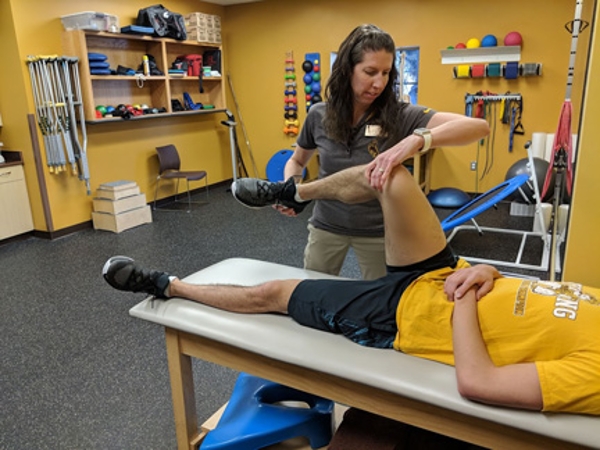 ---
Campus Recreation is currently offering Telehealth appointments with Jennifer, the Campus Recreation Athletic Trainer. To schedule an appointment please follow these instructions.
If you HAVE seen Jennifer before:
Please use the Healthy Roster app to message about questions and concerns. She will get back to you within 24 hours M-F.

If you do not have the app, send an email to jknerr@uwyo.edu and an invitation will be re-sent to your email. You can then sign in to Healthy Roster.

Make a Telehealth appointment and you will receive an email with a secure link that can be opened at your appointment time. 

*Note: If you have not signed the document "Informed Consent for Telehealth Services" you will get an email requesting a signature on that document. You only need to sign that document once.
If you HAVE NOT seen Jennifer before:
Please make a Telehealth appointment and fill out all of the fields requested.

You will receive a confirmation email from the Wellness Center.

As soon as you have been added to Healthy Roster, you will get an email inviting you to the platform. This is optional.

You will receive another email from Healthy Roster requesting a signature on the document titled "Informed consent for Telehealth Services". This must be completed before a visit can occur.

Once your appointment has been scheduled, and your consent form has been signed, you will receive an email from Healthy Roster with a link to a secure visit. At your appointment time, just use the link to connect. 
For questions, comments, or concerns, please email jknerr@uwyo.edu