Contact Us
Institutional Communications
Bureau of Mines Building, Room 137
Laramie
Laramie, WY 82071
Phone: (307) 766-2929
Email: cbaldwin@uwyo.edu
UW Religion Today: How Chocolate Pioneered Suburbia
November 29, 2017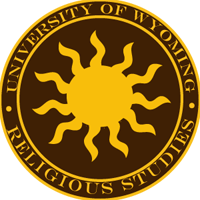 By Paul V.M. Flesher
From Thanksgiving to Christmas, America embarks on a monthlong obsession with food. And, not just any food, but the food of feasting, of special times. One of those foods is chocolate.
In my youth, chocolate-covered cherries and chocolate Santas were the rule but, now, European chocolate has become popular. Terry's Chocolate Oranges, Toblerone and boxes of Ferrero Rocher are now common. My favorites come from the English firm of Cadbury, whether it is bars of Bournville and Dairy Milk or gooey Creme Eggs.
And, it was when the two Cadbury brothers took over their father's failing cocoa factory in 1860 that the technological advancements in chocolate-making laid the groundwork for the sweet, brown bars so many of us desire. Along the way, the brothers also laid the foundations for modern suburbia -- constructing a new way of living for factory workers, away from city slums.
Richard and George Cadbury were Quakers. In fact, the three leading makers of English drinking chocolate in the 19th century were Quaker families: Cadbury, Rowntree and Fry. This was not unusual for, at the time, 10 percent of England were practicing Quakers, and Quaker religious discipline carried over into good business practices. Indeed, many Quakers were trusted bankers, founding institutions such as Barclays and Lloyds banks.
In 1860, the cocoa bean was difficult to work with. Manufacturers had not yet learned how to separate out the bean's oil in the manufacturing process, so the resulting drink had an unpleasant scum, and it was cut with additives to absorb it. In the search for an enjoyable drink, many mixtures were tried, including tapioca, lichens and brick dust.
By 1867, the Cadbury brothers became the first English chocolate makers to perfect a procedure for removing the oil and, thus, were the first to sell pure, unadulterated cocoa. This product turned the company's fortunes around, and demand for it skyrocketed.
As Quakers, Richard and George were quite concerned about the rapid increase of urban poor during the industrial age. Most of their workers lived near their Birmingham factory in rather squalid conditions. Families with several children occupied apartments of just one or two rooms, with no private toilets or water. There was no schooling, health care or recreational facilities.
Quaker beliefs emphasized two key points. First, believers should have a personal relationship with God; they should listen to the "still, small voice" of the Spirit guiding them. To hear that voice, their worship services were often silent. Second, they should make this relationship known through their good works: their actions to help their fellow human beings. At different times, this has led Quakers into anti-slavery movements, anti-poverty work and pacifism.
So, when the Cadburys needed to build a new factory in the 1870s, they did not build it in the city. Instead, they located a rural site about 5 miles outside Birmingham. The brothers believed that factories did not have to be dark and cramped to be profitable. This went against current business practices and was widely expected to fail. But, instead, it helped spur the chocolatiers' success.
As the factory's staff grew, the two brothers decided to build a model town to house them. This would be a village, not a city, with wide streets, tasteful and affordable houses on lots large enough to have a garden, accompanied by schools and playgrounds, trees and parks. As the new town of Bournville grew, they added recreational grounds that included a cricket pitch, formal gardens and even a swimming pool. Eventually, the Cadburys created the Bournville Trust to allow the townsfolk to control the town's common property and got out of "real estate development."
Nearly all of Bournville's tenants were former slum and city dwellers now working at the Cadbury factory. The success and profits from their cocoa company enabled George and Richard Cadbury to follow their Quaker ideals to establish this model community. This was imitated by other successful British business people, both Quakers and non-Quakers.
In America, even the chocolatier Milton Hershey followed suit. The ideas put into practice in these model factories and towns showed that humans could be happy and productive at the same time; they did not need to be subjected to ill-treatment and poverty wages for a business to be profitable. The suburbs of the 20th century drew heavily on their pioneering efforts.
Note: In case you are wondering, it was not until the early 20th century that the solid chocolate bar, so familiar today, was perfected. This column is based on the book by Deborah Cadbury, "Chocolate Wars," New York, 2010.
Flesher is a professor in UW's Department of Philosophy and Religious Studies. Past columns and more information about the program can be found on the web at www.uwyo.edu/RelStds. To comment on this column, visit http://religion-today.blogspot.com.
Contact Us
Institutional Communications
Bureau of Mines Building, Room 137
Laramie
Laramie, WY 82071
Phone: (307) 766-2929
Email: cbaldwin@uwyo.edu