Contact Us
Institutional Communications
Bureau of Mines Building, Room 137
Laramie
Laramie, WY 82071
Phone: (307) 766-2929
Email: cbaldwin@uwyo.edu
Courtney Moves into New Student Success Role at UW
April 20, 2020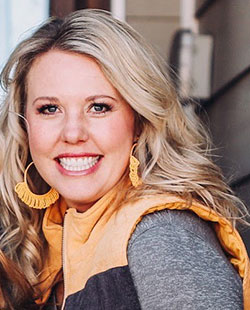 Nycole Courtney
Nycole Courtney, the University of Wyoming's associate dean of students, will transition into the role of associate vice president/dean of student success and graduation.
"The University of Wyoming has been committed to providing great support for our students throughout their UW careers but, now, more than ever, we need to engage with our students in new and dynamic ways," Acting Vice President for Student Affairs Kim Chestnut says. "From Cowboy Connect, the first few days a new student has on campus, through to commencement, Dr. Courtney will collaborate with and lead partners across campus in bookending students' experience and supporting their further success with each year."
Courtney brings to this role a breadth of experience, professionally and personally. She is a first-generation student and three-time UW alumna.
She served for 12 years as an educator and administrator with Laramie County Community College, working closely on student support centered on counseling, advising and student programming. She then was recruited to work at UW to lead various high-contact areas in student affairs, including student welfare, sexual misconduct, disability support services, student conduct and the dean of students team.
"Her combination of experiences within academic and student affairs aligns perfectly for the extensive work that will be required to improve retention and graduation, reduce debt and time to degree, and eliminate equity gaps for students," Chestnut says.
Courtney will begin serving in this capacity immediately.
"I am so excited to advance the work of UW and the incredible support we can provide students, from day one until graduation," she says. "I look forward to working with old and new partners across campus as we advance our efforts in retention, support and completion."
Contact Us
Institutional Communications
Bureau of Mines Building, Room 137
Laramie
Laramie, WY 82071
Phone: (307) 766-2929
Email: cbaldwin@uwyo.edu