Contact Us
Institutional Communications
Bureau of Mines Building, Room 137
Laramie
Laramie, WY 82071
Phone: (307) 766-2929
Email: cbaldwin@uwyo.edu
UW Foundation Leads Successful Angel Funding Round for Avanti Financial Group
June 3, 2020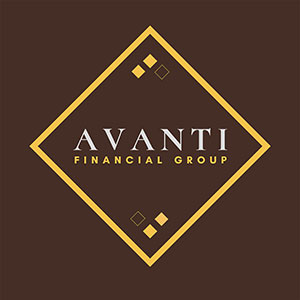 Avanti Financial Group Inc., led by University of Wyoming alumna Caitlin Long, has taken another step toward becoming the first chartered bank in the nation focused on digital assets.
Avanti announced Tuesday the closing of its angel round of funding, which positions Avanti to achieve required milestones in its process of applying for a bank charter. The round was led by the UW Foundation, with participation from Morgan Creek Digital, Blockchain Capital, Digital Currency Group, Lemniscap, Madison Paige Ventures, Malex Enterprises, Susan B. Anthony LLC and others, including Gary Gigot and other individual supporters of the cryptocurrency and fintech industries.
"We are building critical infrastructure for the digital asset industry at Avanti, and the magnitude and mix of our support underscore that multiple camps want to see this infrastructure built," says Long, founder and CEO. "Our round was significantly oversubscribed just from incoming inquiries alone, and I'm especially proud of the broad support Avanti received from Wyoming-based organizations and individuals."
Philip Treick, chief investment officer of the UW Foundation, says the foundation's Investment Committee voted to invest in Avanti "because we see significant growth potential for digital assets; we see an acute need for institutional-quality infrastructure to support this new asset class; and we believe in the ability of Caitlin's team to deliver it.
"UW has already benefited significantly from cryptocurrency donations, but we have faced real logistical challenges in accepting them," he says. "We are confident Avanti can simplify and streamline the process for donors, making it easier to raise even more money to support UW's blockchain efforts, including our WyoHackathon, which have already gained UW worldwide recognition. We also are pleased to support a high-profile economic development initiative for the state of Wyoming."
The UW Foundation's Investment Committee engaged attorneys at Fairfield & Woods P.C. to represent it and other angel round investors, and designated Treick to fill its seat on Avanti's board of directors.
About Avanti
Avanti Financial Group Inc. is a Wyoming corporation formed to apply for a bank charter pursuant to Wyoming's special-purpose depository institution (SPDI) laws. Based in Cheyenne, it will likely do business under the name "Avanti Bank & Trust." Avanti expects to serve as a compliant bridge to the U.S. dollar payments system and a custodian of digital assets that can meet the strictest level of institutional custody standards. Avanti will be required to fully comply with all applicable laws and regulations, including federal "know your customer," anti-money laundering, and related laws and regulations. Avanti also will comply with Wyoming's SPDI and digital asset laws, which include requirements that fiat deposits be 100 percent reserved and that Avanti meet the strictest consumer protections in the digital asset industry.
Contact Us
Institutional Communications
Bureau of Mines Building, Room 137
Laramie
Laramie, WY 82071
Phone: (307) 766-2929
Email: cbaldwin@uwyo.edu