Contact Us
Institutional Communications
Bureau of Mines Building, Room 137
Laramie
Laramie, WY 82071
Phone: (307) 766-2929
Email: cbaldwin@uwyo.edu
UW Fisher Innovation Launchpad Pitch Day Aims to Launch New Business Ventures
April 6, 2021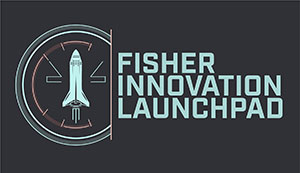 Six student-led teams from the University of Wyoming will pitch their business concepts to a panel of judges in hope of receiving startup funding for their ventures as part of the Fisher Innovation Launchpad Pitch Day Wednesday, April 7.
The virtual event begins at 9 a.m., with winners announced at 3:30 p.m. To register to attend, email laramie@uwyo.edu.
The Fisher Innovation Launchpad is a business startup competition hosted by IMPACT 307, UW's network of business incubators, and supported by a financial gift from Donne and Sue Fisher. The competition features teams that have been working over many months to hone their business models and create real-world companies that address real-world problems.
This year's Fisher Innovation Launchpad finalist teams are:
-- Alere is a business with an application that specializes in intercity deliveries. Alere was founded by Ahmed Zankoor and Rami Alloush, both UW Ph.D. students majoring in petroleum engineering, and both from Egypt; and Ahmed Elnashar, a Ph.D. student in chemical engineering at the University of Utah.
-- B3 Solutions has created an inventory management program that works with midlevel retailers to keep an up-to-date stock. B3 was founded by Perri Meeks, a UW senior from Big Piney majoring in mechanical engineering; and Brayton Sanders, a 2020 UW MBA alumnus from Evanston.
-- Evoseer is a business that has created a new generation of more energy-efficient lithium batteries. Evoseer was founded by Kurt Stahlfeld, a UW Ph.D. student from Pittsburgh, Pa., majoring in mechanical engineering; and Erica Belmont, a UW associate professor of mechanical engineering.
-- HighPoint Plan is a business-to-business digital graphics team that helps contractors, architects and event planners visualize their end products. HighPoint Plan was founded by Alexzander Story, of Pacifica, Calif.; and Casey Bonagofsky, of Bismarck, N.D. Both are UW seniors in the architectural engineering program.
-- LifeGlass is a company that revolutionizes the way pharmaceuticals are transported and stored to make the process more efficient. The LifeGlass team consists of Ryan Bettcher, a UW Ph.D. student from Brighton, Colo., majoring in molecular biology; Chaz Childs, a UW associate research scientist in molecular biology; and Thomas Boothby, a UW assistant professor of molecular biology.
-- Wiredraw is a business that created a cloud-based project management software that reduces redundancies and delays, and allows for better information sharing among teams. Wiredraw was founded by Jared Henderson, a UW economics major from Greybull.
Contact Us
Institutional Communications
Bureau of Mines Building, Room 137
Laramie
Laramie, WY 82071
Phone: (307) 766-2929
Email: cbaldwin@uwyo.edu