Contact Us
Institutional Communications
Bureau of Mines Building, Room 137
Laramie
Laramie, WY 82071
Phone: (307) 766-2929
Email: cbaldwin@uwyo.edu
Harmony One Founder Joining UW Center for Blockchain and Digital Innovation Advisory Board
November 19, 2021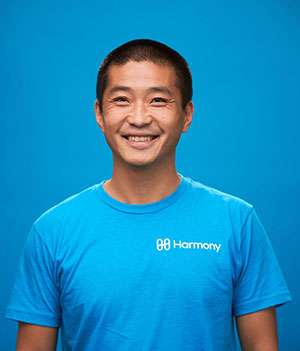 Stephen Tse
Stephen Tse, founder and CEO of Harmony One, a fast and open blockchain for decentralized applications, is the latest global industry leader to be appointed to serve on the University of Wyoming Center for Blockchain and Digital Innovation (CBDI) Advisory Board.
Tse will join other advisory board members at the board's first meeting in January, says Steven Lupien, UW CBDI director.
"Industry partners and leaders like Stephen Tse will help guide activities, curriculum, experiential learning and research opportunities for the center," Lupien says. "Stephen will have the chance to actively engage with students, faculty, staff and other Wyoming leaders working in the blockchain technology space."
Tse says he looks forward to being involved with UW and the CBDI Advisory Board.
"Wyoming has quietly become an epicenter for blockchain innovation, and I am proud to join the ranks of other esteemed individuals committed to making blockchain more accessible and scalable to unite more communities and build a brighter world," Tse says. "I am looking forward to collaborating with the other board members and students at the University of Wyoming to work together in accelerating the future of the blockchain economy while we are still so early in the evolution of the space."
Earlier this year, Harmony One made a gift commitment to UW totaling $120,000 over three years to support the WyoHackathon and blockchain-related educational, research and outreach programs.
Tse has been obsessed with protocols and compilers since high school. He reverse-engineered ICQ and X11 protocols; coded in OCaml for more than 15 years; and graduated with a doctoral degree in security protocols and compiler verification from the University of Pennsylvania.
Tse was a researcher at Microsoft Research, a senior infrastructure engineer at Google and a principal engineer for search ranking at Apple. With institutional venture capital, he founded the mobile search engine Spotsetter. Apple later acquired the startup. Tse founded Harmony One in 2017.
The CBDI is blockchain inclusive, featuring an interdisciplinary approach among UW colleges, including the College of Business, the College of Engineering and Applied Science, the College of Agriculture and Natural Resources, and the College of Law, as well as the state's community colleges. The center focuses on fostering innovation, applied research and education, technology development, economic development and job growth, and corporate engagement.
For more information, visit www.uwyo.edu/cbdi or email Lupien at slupien@uwyo.edu.
Contact Us
Institutional Communications
Bureau of Mines Building, Room 137
Laramie
Laramie, WY 82071
Phone: (307) 766-2929
Email: cbaldwin@uwyo.edu