Contact Us
Institutional Communications
Bureau of Mines Building, Room 137
Laramie
Laramie, WY 82071
Phone: (307) 766-2929
Email: cbaldwin@uwyo.edu
UW's Wild and Working Lands Film Festival Open for Submissions
November 4, 2021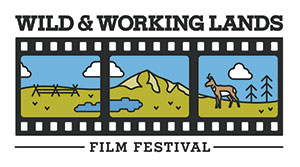 The Haub School of Environment and Natural Resources at the University of Wyoming is now accepting submissions for its inaugural Wild and Working Lands Film Festival to be held in Laramie next May. The deadline to submit entries is Jan. 17.
Filmmakers are invited to submit films up to 15 minutes in length that explore the intricate connections between humans and the landscapes where residents dwell, work and play. Festival and submission details are available at www.uwyo.edu/haub/events/film-festival/.
"We are proud to provide the opportunity to hear diverse voices and perspectives on our wild and working lands," says Haub School Dean John Koprowski. "Progress in the management and conservation of our natural resources requires the ability for all to engage, listen and learn."
Awards will be offered in categories for Best Film Directed by a UW Student; Best Film Directed by a Wyoming Community College Student; Best Film by an Indigenous Director or Showcasing an Indigenous Worldview; and Best Film About Wyoming; a festival grand prize selected by the judges; and people's choice selected by audience vote at the end of the festival.
"The film festival is meant to incentivize and showcase storytelling about relationships between humans and landscapes, especially in our ecoregion of the Great Plains, high desert and Rocky Mountain West," says Emilene Ostlind, the Haub School's communications coordinator and one of the festival organizers. "We hope to inspire audiences to better understand our current world and work toward a future where people and natural environments prosper together."
Organizers aim to create a Wyoming-focused event and invite submissions from UW, community colleges, independent filmmakers and nonprofit organizations across the state. In addition to the in-person screening of selected films in Laramie, organizers are exploring the options of making films available virtually and holding screenings around Wyoming.
UW's Haub School educates future leaders to have the skills, tools and experiences they need to take on environmental and natural resource challenges, and create sustainable futures for wild and working lands.
For more information about the film festival, email Ostlind at emilene@uwyo.edu.
Contact Us
Institutional Communications
Bureau of Mines Building, Room 137
Laramie
Laramie, WY 82071
Phone: (307) 766-2929
Email: cbaldwin@uwyo.edu