Contact Us
Institutional Communications
Bureau of Mines Building, Room 137
Laramie
Laramie, WY 82071
Phone: (307) 766-2929
Email: cbaldwin@uwyo.edu
UW's WyCEI Workshop Series Begins Oct. 26 With Branding Presentation
October 21, 2022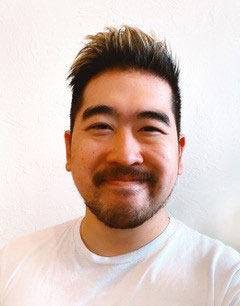 Dan Lee
The University of Wyoming's Wyoming Center for Entrepreneurship and Innovation (WyCEI) has started a new speaker and workshop series that aims to inspire and engage new and current entrepreneurs around the state.
The inaugural workshop, an educational event teaching people entrepreneurial tools, will be Wednesday, Oct. 26, from 6-8 p.m. in Room 251 of the Engineering Education and Research Building. Light food and beverages will be provided. The discussion also will be streamed online via Zoom for people across Wyoming at https://uwyo.zoom.us/j/96189040889.
The workshop, "The Only Difference: Branding for Differentiation," will feature Dan Lee, chief creative officer of Only Co., based in Sheridan.
Lee will first lead a discussion on branding -- including branding basics, details on Only Co.'s process and things he has learned. This will be followed by a hands-on interactive exercise. Participants will choose an existing brand and reverse-engineer a brand map in a way that highlights how a brand functions in the real world and what those companies could have considered in their development.
Only Co. specializes in business building through positioning, branding, consulting and digital campaigns. Lee also is the lead artist and designer for lifestyle brand Go Fast Don't Die. He specializes in brand creation, business facilitation, graphic design, copywriting and lettering illustration, and he has taught several digital workshops for the international lettering community.
Lee graduated from Drexel University in Philadelphia with a dual bachelor's/master's degree in chemical engineering, along with a certificate in engineering management -- both of which have found unique applications in his decidedly creative career to date. He is a Leadership Wyoming alumnus (class of 2021) and lives in Sheridan, where you can find his lettering handiwork in several local coffee shops and bars.
To register for the workshop, go here. For more information, email Peter Scott at pscott5@uwyo.edu.
Contact Us
Institutional Communications
Bureau of Mines Building, Room 137
Laramie
Laramie, WY 82071
Phone: (307) 766-2929
Email: cbaldwin@uwyo.edu