Programs & Services:
Leadership Development
EVOLVE Community Leadership Program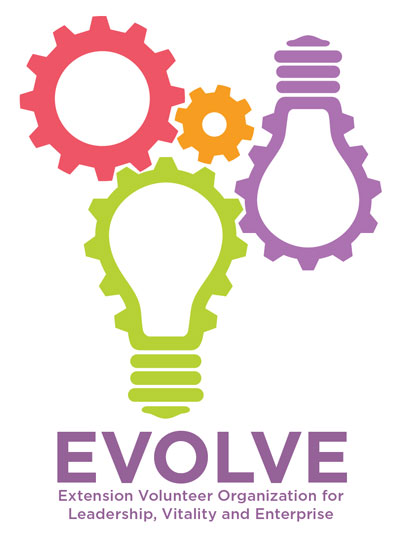 EVOLVE is a community-based leadership model that helps to build informed and capable leaders. By investing in the development of leaders a community can grow and become stronger. Learn more about the EVOLVE leadership model, how to participate in an EVOLVE leadership institute, or bring an EVOLVE institute to your community:
Since the mid-2000s, hundreds of people in most Wyoming counties and the Wind River Indian Reservation have participated in UW Extension's local leadership development program, EVOLVE.
EVOLVE is a process, not a pre-packaged program. It is tailored to community interests and resources with an extremely heavy focus on local control, inclusiveness, and the future of community governance. 
Participants find that the program is a pathway to leadership since it cultivates relationships, enhances skills, and empowers individuals.
EVOLVE programs have addressed:
Local and state government and associated service systems
Economic development and taxation
Infrastructure
Environment and natural resources
Conservation and Sustainability
Cultural heritage and tourism
Demographic trends
Education
Mental Health, human services and access to quality local health care
Aging and disability issues
Arts, leisure, recreation and other quality-of-life issues.
Communities investing in EVOLVE programs see new people participating in public office, better functioning boards and commissions, and more aware and engaged residents.

EVOLVE Program Impact:
2018/19 Survey Results of the EVOLVE Program Impact
---
EVOLVE FAQs
What is EVOLVE?
EVOLVE is an acronym for Extension Volunteer Organization for Leadership, Vitality and Enterprise.
The program was developed by UW Extension in the early 2000s with the aim of facilitating local community residents in creating their own leadership development effort. The program helps develop and enhance the skills, knowledge and relationships needed to build and sustain healthy communities—ones that can thrive in times of challenge and opportunity.
Each EVOLVE leadership institute is guided by a local steering committee made up of representative community residents. This committee designs the curriculum and selects the program participants. While the specific objectives set by the steering committee vary from institute to institute, components core to each leadership institute include:
Increasing human capacity by developing individual leadership skills,
Increasing social capacity using community based experiences (CBE) that strengthen the understanding of resources and issues (by going to local venues, and participating in information sessions)
Incorporating a group project to practice what is learned.
Becoming familiar with the missions and programs of local boards
Typical delivery of EVOLVE is through day-long meetings held monthly in face-to-face classes over the course of seven to nine months. There is no set curriculum, so it can be adapted to meet the learning needs and constraints of local community and instructors.
Participation is usually open to emerging and established leaders who wish to increase their leadership skills, knowledge, and participation in the community
What kinds of outcomes can our community expect from an EVOLVE program?
Communities can expect to see new involved in public life, more involvement in community activities and organizations, improved community appearance, and boards and commissions functioning more smoothly.
A study in 2019 of the alumni of 13 programs from around the state found that graduates had stronger networks of contacts, were more aware of what was happening in the community, and that they were more confident. Because of the program they had increased their board service and civic engagement, were better communicators (speaking up a community meetings), and were serving in elected office.
One participant said it best, "I encourage everyone, no matter your background, experience, or current situation to enroll and engage in the leadership institutes. You will not be disappointed, and your life will be greatly enhanced."
How long does it take to set up a program?
Allow six to 12 months to plan and organize an EVOLVE program. Ongoing support and assistance is provided by a local University of Wyoming community development educator.
How much does it cost?
The program budget is developed by a steering committee. Funding usually comes from fees — generally $100 to $500 per participant — or scholarships from local firms, government and organizations.
How do we get started?
Contact your county UW Extension office. Each program is facilitated by an educator with a background in Community Development who can help.
---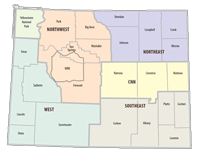 Contact your area educator about developing programs to address your specific needs.