WyRamp Loan Program
The WyRamp Project provides access to a person's home through the use of temporary ramps, increasing both safety and access.
The WyRamp Project is a collaboration between the Wyoming Assistive Technology Resources, Wyoming Life Resource Center, and Goshen County Senior Friendship Center, covering Lander, Laramie, and Torrington.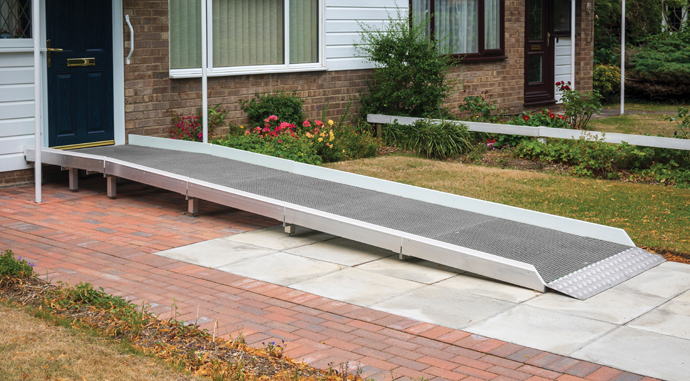 ---
The WyRamp Loan Project is a temporary ramp loan program that will help Wyoming residents in Lander, Laramie, and Torrington while they are obtaining a permanent ramp.
The program provides:
4-month, no cost loan period for the ramp

a WyRamp representative will assess, install, and remove the ramp

WyRamp will provide education and guidance in acquiring a permanent ramp as needed
Current Eligibility Criteria:
Resident must live in LANDER, LARAMIE, OR TORRINGTON

Landlord or property owner must provide approval

Resident must commit to securing a permanent ramp
 How to apply:
For more information, contact:
Wyoming Assistive Technology Resources
307-766-6187 - watr@uwyo.edu
This project is funded in part by the Christopher and Dana Reeve Foundation.