Honors Program
Red House, Room 116
200 S. 10th Street
Laramie, WY 82070
Phone: 307-766-4110
Fax: 307-766-4298
Email:
honors@uwyo.edu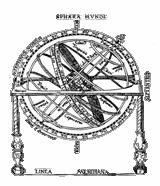 Volunteering or Interning in London

Many students do voluntary service while studying in London. These can be an avenue to learning more about London and provide a valuable professional experience. You may also be able to arrange to take internship hours, thus earning credit toward graduation by doing an internship.
In the past, students have worked in the House of Commons and the British Museum. Students often serve as aids in the schools. Others work in firms and agencies. Students from UW have done voluntary service in advertising agencies, theaters, the U.K. National Health Service, international organizations, and agencies of the local government.
It is important to plan ahead. The more time the American Institute for Foreign Study has to arrange a placement, the more likely you are to have a satisfactory assignment. If someone in your college or department is responsible for internships, work with that person in the fall in order to develop a plan that will best serve your needs and give you the experience you want.
You will also need a Tier 4 General Student Visa.  To begin the process, contact Sinead Sheehan (ssheehan@aifs.co.uk), and she will guide you through the process.  The cost of the visa is £ 255.