Management
When you select a major in management, you will be on the road to understanding business and human behavior,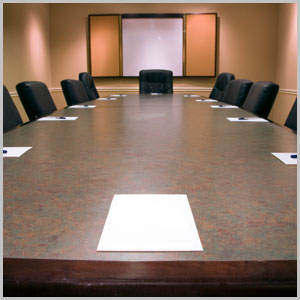 and developing strategies to succeed in any venture you choose. You'll learn how people behave at work and how to motivate them to perform at their highest potential. Managers need to be familiar with the basic human resource systems such as selection, appraisal, compensation and training. They must also predict human behavior under a variety of circumstances. Successful organizations will have managers who excel in these skills and who can prepare, organize and execute successful business strategies. The management major will give you the skills you need to do just that.
With a management major, you'll find an endless array of exciting career options. Some of our graduates have pursued such exciting careers as:
Course Requirements for Management Major
All College of Business majors are required to meet general education requirements through the University Studies requirements, as well as preparatory classes in economics, English, communication, mathematics, statistics, and computer science that are required for Advanced Business Standing. Look here for a complete curriculum guide for Management majors, or contact the College of Business Academic Advising Office.
Elective courses available to our students:
Your elective courses will be chosen from both the College of Business and other parts of the University. These courses will help broaden your perspectives and extend your understanding in your areas of interest. We will be happy to help you build your skills in an area inside or outside the college that complements your management interests. This complementary course of study will enable you to develop a secondary area of expertise and distinguish yourself when it is time for you to graduate and enter the workforce.
Some areas of complementary specialization we suggest are psychology, finance, communications, foreign languages, or accounting.
Useful links:
University of Wyoming Course Bulletin
University of Wyoming Admissions