Connect
University of Wyoming Extension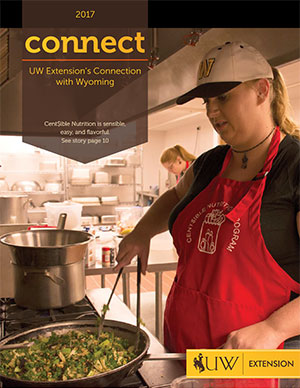 Articles in the 2017 Connect include:
4-H teens tell all
Good eats, easy
Pesticide training helps agribusinesses avoid injuries and penalties
Wyomingites make the switch to real food
Equine Program updated, expanded, energized
Money-wise advice for cash-strapped residents
Conference provides organic growers forum to learn and share


---
Past Issues
Note! The newsletters are in Adobe Acrobat format. You will need an Acrobat reader to view and print them. You will also need to configure your WWW reader to use Acrobat as a helper application. Follow this link to obtain the free reader and for excellent instructions on configuring your WWW software.