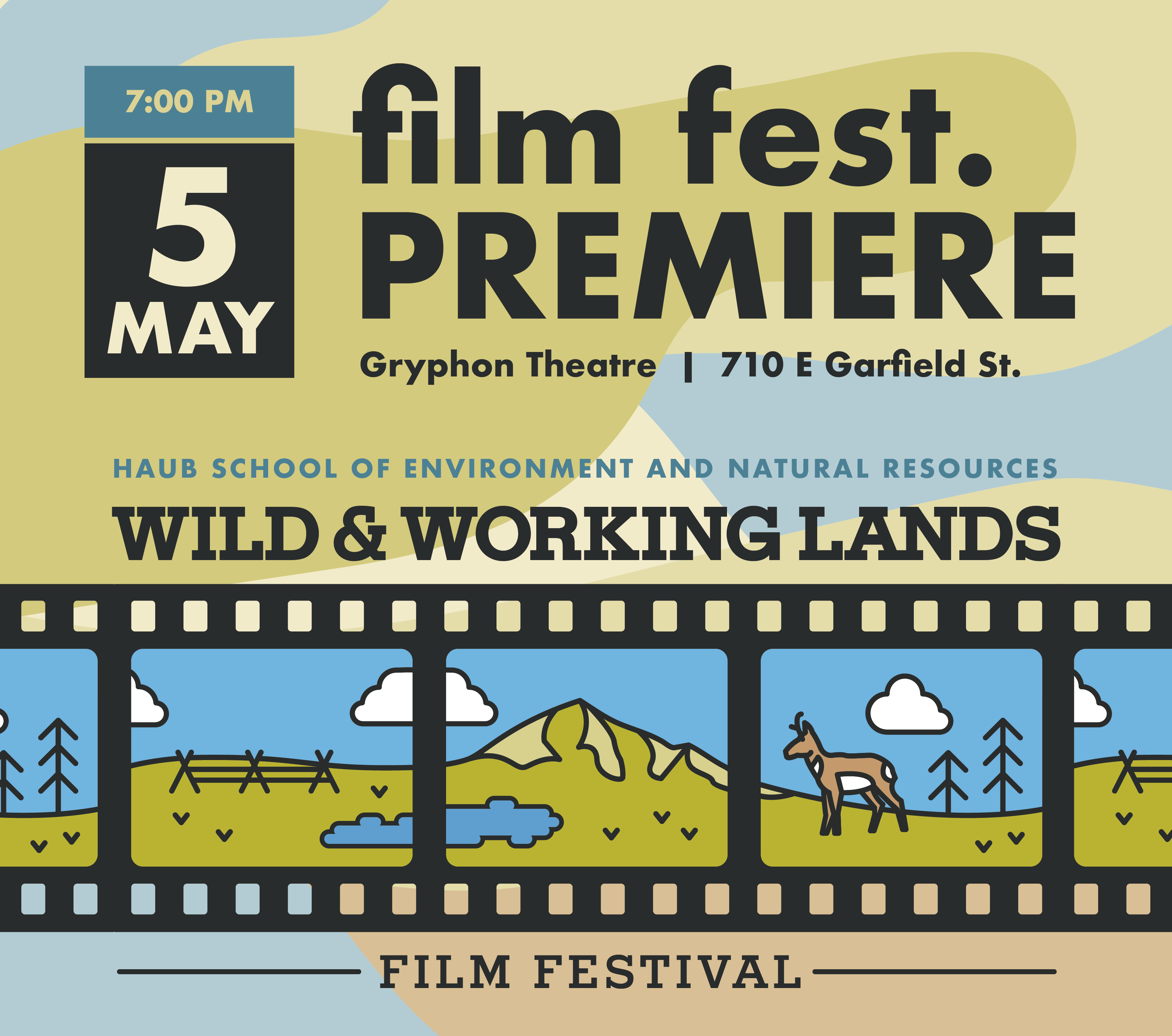 May 5, 2022, 7:00pm
Gryphon Theatre, Laramie, Wyoming
Free and open to the public, registration required
The Inaugural Wild and Working Lands Film Festival, hosted by the Haub School of Environment and Natural Resources at the University of Wyoming, will be held in Laramie, Wyoming, at 7pm on May 5th, 2022. The festival explores the intricate connections between humans and the landscapes where we dwell, work, and play. The Festival values diversity, justice, creativity, collaboration, critical thinking, sound information, and real-world solutions. From our home at the University of Wyoming, we highlight films set in our surrounding ecoregion, including wild and rural areas of the Great Plains, Rocky Mountains, and high desert sagebrush steppe as well as stories from afar that inform our experience in the American West. 
Individuals that need sign language interpreter services at the event please contact Grace Carr at gcarr1@uwyo.edu or (307)-766-5059 by Monday May 2nd.