International Studies Student Club
School of Politics, Public Affairs & International Studies
The International Studies Student Club (ISSC) is a student organization intended for international studies majors, minors and graduate students, but is open to all University of Wyoming students. The ISSC organizes and sponsors many activities during the year that bring greater awareness and understanding of international issues to the UW campus. It also shows that student organizations give students the opportunity to be involved in domestic and international events that teach them how to work as a team as well as on an individual basis, and help them to improve their organizational and administrative skills.
Getting involved in campus organizations and activities will teach you new skills, give you an opportunity to meet new people and make a difference in people's lives. The ISSC is a great way to get involved on campus and participate in something that promotes global awareness.
For more information on the student club contact the School of Politics, Public Affairs, and International Studies at sppais@uwyo.edu.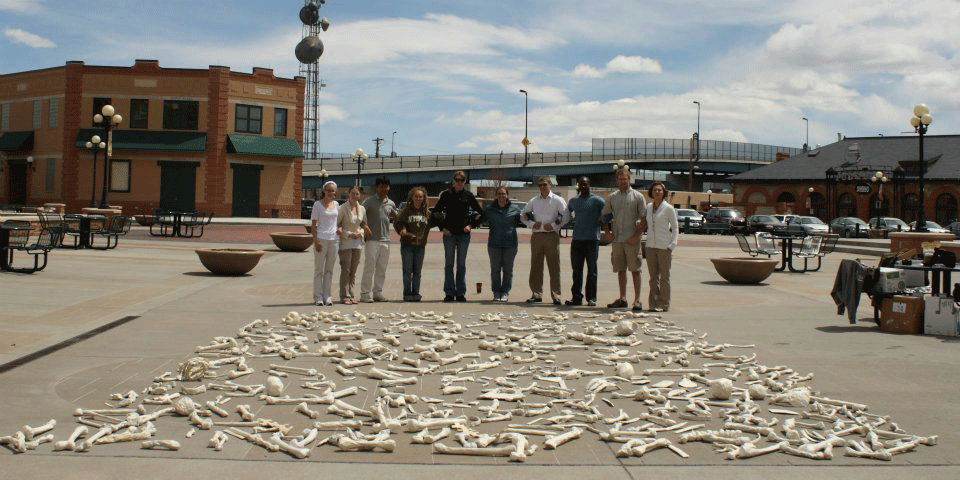 Student Club members with the One Million Bones Genocide Awareness installation in Cheyenne, WY.
The statewide genocide awareness initiative will be continued as The Road to Washington, where a nation-wide installation of one million artificial bones will be laid out on the Mall in the national capital.