School of Pharmacy
Health Sciences Center, Room 292
1000 E. University Ave., Dept. 3375
Laramie, WY 82071
Phone: (307) 766-6120
Fax: (307) 766-2953
Email:
uwpharmacy@uwyo.edu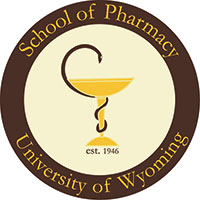 Bobbie Cesko
Office and Financial Manager
Staff Assistant
bcesko@uwyo.edu • 307-766-6121 • HS 292
Best Mode of Communication: Both e-mail and voicemail
Manage all functions of the administrative office in the School of Pharmacy. Control financial operations relative to budgetary planning and make independent decisions regarding the financial needs of this large complex unit. Research and compile complex financial reports for the national accrediting agency. Oversee preparation and maintenance of personnel/payroll files and records. Conduct School of Pharmacy Executive Committee meetings in the absence of the Dean and assist with establishing policies and procedures for the School. Serve as the primary contact between the School and other University departments and organizations; and local, state and national associations. Notary Public.
Service:
Space & Equipment Committee - ex officio member