School of Pharmacy
Health Sciences, Room 292
1000 E. University Ave.
Dept. 3375
Laramie, WY 82071
Phone: (307) 766-6120
Fax: (307) 766-2953
Email:
uwpharmacy@uwyo.edu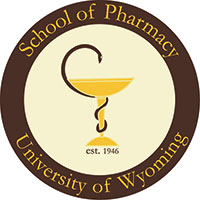 Cara A. Harshberger, Pharm.D., BCOP
Clinical Assistant Professor of Pharmacy Practice

Doctor of Pharmacy, University of Illinois at Chicago, 2005
Pharmacy Practice Residency, 2006
Specialty Residency-Oncology, 2007
charshb1@uwyo.edu • (307) 766-3090 • HS 288 F
Best Mode of Communication: Both e-mail and voicemail
Office Hours: By appointment
Dr. Harshberger received her Doctor of Pharmacy degree from the University of Illinois at Chicago. She then completed a pharmacy practice residency at NorthShore University HealthSystem (formerly Evanston Northwestern Healthcare) and a specialty residency in oncology at NorthShore University HealthSystem in the Kellogg Cancer Care Center. Dr. Harshberger serves as the Coordinator of Experiential Education primarily focusing on the fourth year professional rotations. Her clinical and research interest areas include oncology, hematology, and cancer prevention. She is a Board Certified Oncology Pharmacist (BCOP).
Research Interests:
Oncology/ Hematology, Medication Safety, Infectious Disease, Pain Management, and Anticoagulation
Teaching:
Reflective Weeks, Oncology, 6370, Fourth Year Rotations
Affiliations, Associations, Consultation:
Certifications: Board Certified Oncology Pharmacist (BCOP)
HOPA (Hematology/Oncology Pharmacists Association)
Cara A. Harshberger, Pharm.D., BCOP