The Energy Summer Institute is a six-day academic camp designed to ignite your imagination and focus your interest on the exciting world of energy- including careers! While living on UW's campus our participants will:
Explore the incredible energy challenges we are faced with and some of the innovative and promising solutions on the horizon
Participate in exceptional summer programming with faculty, staff, and current students
Discover the Shell 3D Visualization Center housing the only 3D Cave in Wyoming
Spend a week living like a UW student - stay in the residence halls and enjoy meals at Washakie Dining Center
Learn in small, informal classes with no grades or tests
Meet new people from across the nation
Get your boots dirty - we will visit with current industry professionals to learn more about careers in energy
The program provides you with a well-balanced campus experience. The university community, with its rich academic and cultural opportunities, is an exciting place. Activities include classes, extracurricular activities, recreational events, and field trips.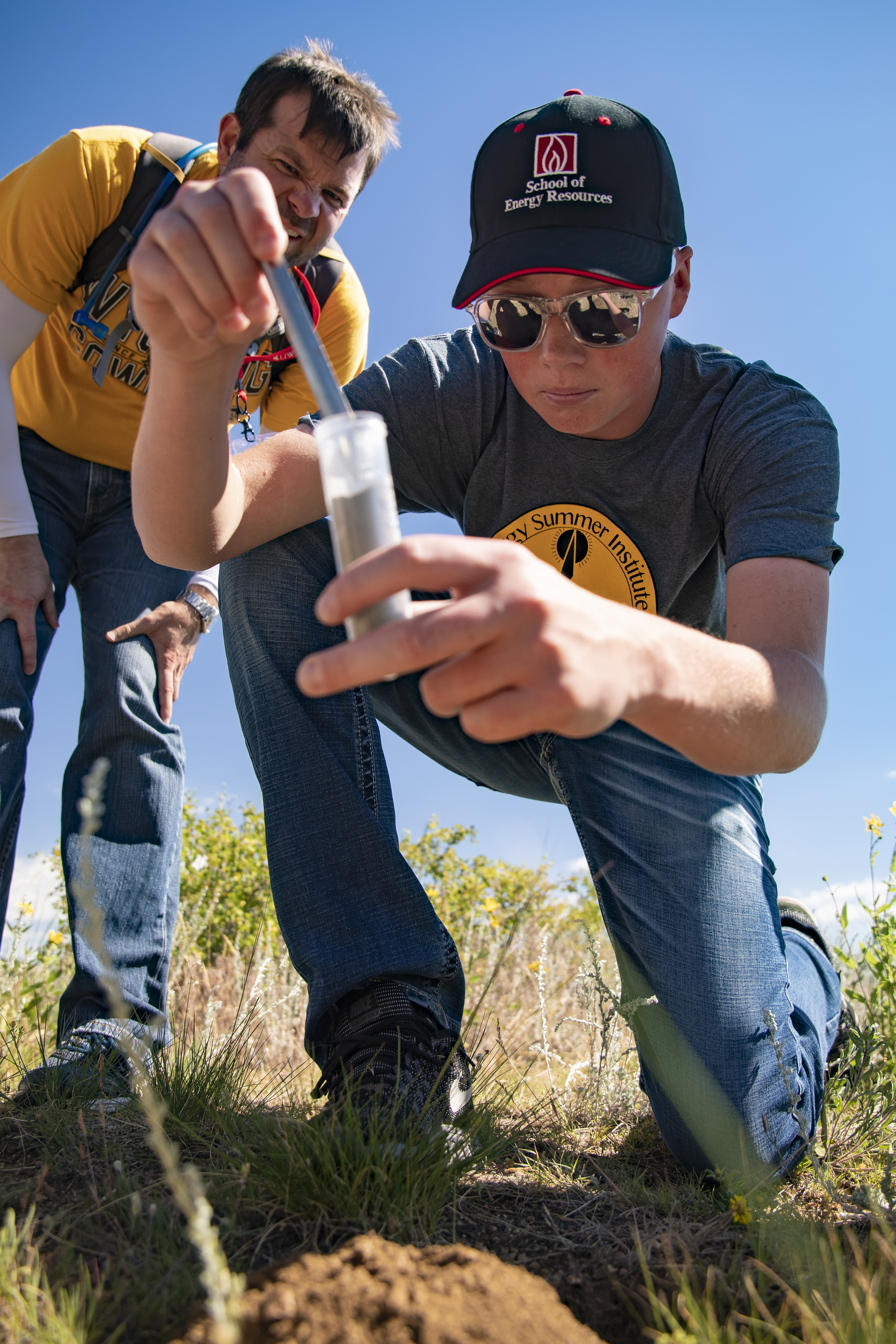 Dates
Cancelled: July 12-17, 2020
Who are the participants?
ESI is open to current 10th and 11th grade high school students from across the US! 
Cost of Attendance
The cost of attendance is $300 per student.
Scholarships are available for students in need of financial assistance. To apply complete the scholarship essay in the ESI application.
Students may wish to bring spending money for snacks, laundry, and other personal purchases.
What are the living and meal accommodations?
All Energy Summer Institute students live together in the UW residence halls. Rooms are doubles and feature two beds and study desks, ample closet space, telephones, and laundry rooms. There is also a hotel-style desk staffed 24 hours a day.
All participants eat in the Washakie Dining Center. You receive three meals a day while on campus. Included daily is a choice of nutritious entrees, low-fat and vegetarian selections, hot breakfast, salad bar, deli bar, fresh fruit, and a wide selection of desserts in a food-court atmosphere.
What are the recreational activities?
In addition to exploring some of Wyoming's natural wonders, participants will have access to UW's Half Acre Gymnasium. More activities TBA!
Apply
The 2020 ESI camp has been cancelled due to precautions with COVID-19.
Application for 2021 ESI to open winter 2020.