Start Earning Your BSW!
The Bachelor of Social Work program is now accepting summer applications for Admitted Major consideration for academic year 2018-2019. Please visit http://www.uwyo.edu/socialwork/admissions/bsw-admissions/apply-bsw.html to submit your application today!
Applications are due no later than: Monday, July 9, 2018 by 8:00 am.
Decisions will be made via email by the end of July. Slots in Laramie are particularly limited, so if you are willing to be considered for the Casper cohort in addition to Laramie, please indicate as such in your essay. In order for applications to be reviewed for admission, all Social Work prerequisites must be successfully completed by the end of the summer 2018 semester.
Admission is competitive and successful completion of the minimum requirements does not guarantee admission. 
---
Celebrating our 2018 Graduating Class!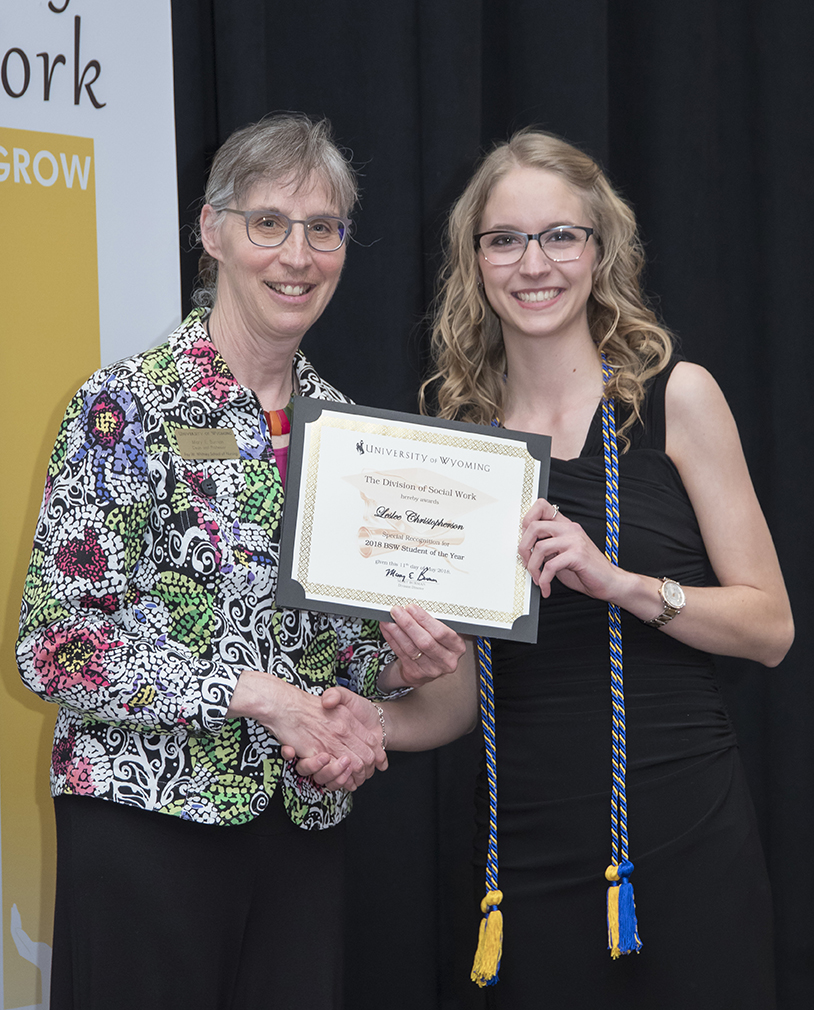 During the month of May, the Division of Social Work welcomed a new graduating class of professional, well qualified social workers, fully equipped to start in their careers. Please take a moment to view photos of the graduation celebration to honor their achievements! GO HERE to view photos.
---
Research and Community Outreach
Each spring, the Division of Social Work in the UW College of Health Sciences presents faculty research, successful student outcomes and much more. We invite you to explore these many excellent academic accomplishments in the 2018 Spring Edition of Social Works!
---
Celebrating Social Work
The National Association of Social Workers (NASW) supports leaders, advocates and champions of Social Work. We invite you to explore the UW's College of Health Sciences, Division of Social Work. Find out how a career in Social Work can help you make a difference in the lives of people, as well as helping you join over 650,000 social workers nationwide who are making our society a better place to live.
---
A Rich History of Making a Difference!
The social work profession in America was established in late 19th century in response to the growing social and economic problems that were resulting from industrialization, immigration, and urbanization. Find out more about the history and important facts relating to the field of Social Work!
---
Champions in Action
Over the past two semesters, Social Work students were champions in making contributions of their time and effort for the benefit of their communities. Here are just a few examples!