Menu
Contact Us
Institutional Communications
Bureau of Mines Building, Room 137
Laramie
Laramie, WY 82071
Phone: (307) 766-2929
Email: cbaldwin@uwyo.edu
UW Religion Today: A Tale of Two States: Religion and Discrimination
March 18, 2015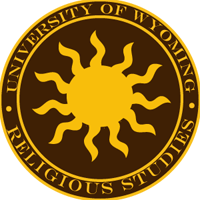 By Paul V.M. Flesher
Despite support by the Wyoming Business Alliance, major employers and the Wyoming State Senate, this session, the Wyoming House of Representatives defeated Senate File 115, which prohibited discrimination in employment on the basis of sexual orientation.
The main opposition to the bill was religious. The Wyoming Catholic Diocese distributed an insert for church bulletins against the bill and the Wyoming Pastors Network lobbied to defeat it, although the Wyoming Association of Churches supported the bill.
The religious groups that opposed the bill did so because they believe the gay "lifestyle" is sinful. They argue their belief allows them to deny rights to gay citizens to protect their right to religious freedom.
The Utah State Legislature this year showed that Christians can take a different approach to protecting religious rights and gay rights, one based on compromise rather than confrontation.
The Utah legislature, which has a Republican super-majority like Wyoming, passed two bills concerning gay legal rights. The first, SB296, resulted from negotiations among the Mormon Church, LGBT representatives and legislators. The bill prohibits discrimination against gays in employment and in housing. Gays cannot be fired by employers for coming out or marrying. This is what the Wyoming bill would have done.
The Utah bill was signed into law before a cheering crowd last Thursday by Gov. Gary Herbert. He was flanked by LGBT leaders standing next to officials from the highest level of the Church of Jesus Christ of Latter-day Saints.
This kind of win-win legislation can be successful when religious groups stop trying to deny rights to their opponents and work with them, even those they consider "sinners." At no time in the negotiation process did Mormon Church officials back off from or downplay their theological and moral conviction that marriage should only take place between a man and a woman; they simply recognized the humanity and human rights of their opponents.
It is clear that the passage of a second bill, SB297, helped Utah legislators pass SB296. SB297 addresses the question of gay marriage, which federal judges have now declared legal in Utah. SB297 requires a county clerk or the clerk's "willing designee" to be present during business hours to perform marriages for valid couples, including same-sex couples.
The key phrase here is "willing designee." If a clerk does not wish to perform same-sex marriages, then that person is permitted to avoid this task by ensuring there is someone else in the clerk's office who will do so.
In the view of the bill's proponents, the compromise retains religious freedom by enabling clerks who have theological views against same-sex marriage to avoid supervising such vows, while at the same time ensuring that same-sex couples will be married.
This is a good first step in adjusting to increasing legal acceptance of America's gay citizens. But it is only a first step. And, as Rep. Sandra Hollins said, "I stand before you today disturbed that in 2015 we have individuals in our community who are standing before us asking to be treated equally. This is embarrassing."
But even so, many matters still need to be addressed, especially the issue of whether businesses can discriminate in service to customers. In Colorado, they are wrestling with the question of whether a baker, for example, can refuse to bake a cake for a gay couple if he objects to gay marriage.
Utah has shown that when the rights of both sides are taken into account, and the sides negotiate in good faith, legislation can be crafted to ensure that all rights are reinforced. This approach should be applied in other states and to other issues.
Otherwise, I fear the outcomes will be negative. First, Christians will become known as discriminators. Rather than the champions of "love thy enemy," they will be seen as people who do not treat their neighbors fairly.
Second, if people gain the right to discriminate on the basis of religious belief, other beliefs may be invoked. Although Jesus never spoke about same-sex love, he condemned divorce repeatedly. Should Christians have the right to discriminate against divorced people?
Neither of these developments is desirable. We as citizens need to work together to ensure the rights of both sides.
Flesher is a professor in the University of Wyoming's Religious Studies Department. Past columns and more information about the program can be found on the web at www.uwyo.edu/RelStds. To comment on this column, visit http://religion-today.blogspot.com. See more at: http://www.uwyo.edu/uw/news/2015/03/uw-religion-today-preventing-terrorism-by-studying-humanity.html#sthash.1UVDwg9T.dpuf.
Contact Us
Institutional Communications
Bureau of Mines Building, Room 137
Laramie
Laramie, WY 82071
Phone: (307) 766-2929
Email: cbaldwin@uwyo.edu