Graduate Education
Developing a Program of Study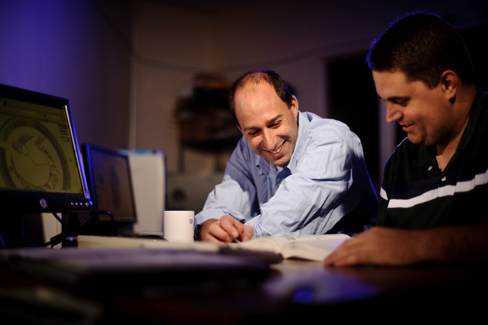 Note: The process is exactly the same for both on-campus and off-campus students. All the items below in in bold can be found on the  Forms, Petitions, and Guidelines page.
Step 1: By the end of your second semester of your graduate work, you should have a Program of Study and a Committee Assignment on file with the Office of the Registrar.  If at any time you need to make a change to your approved program of study, please submit the Request for Change in Graduate Program. 

Step 2: For doctoral students only, the preliminary examination is taken after the committee and program of study are approved and on file with the Office of the Registrar. Your committee will notify you when you are ready for this examination. Following the examination, the Report of Preliminary Examination for the Ph.D. or Ed.D. Degree must be filed with the Office of the Registrar whether or not you pass or fail.

Step 3: If your research involves human subjects, you must consult with the Office of Research and Economic Development. A copy of the approval letter for Human and Animal Subject Approval forms must be included in the appendices of your thesis/dissertation.

Step 4: Be sure all of the documents listed above are submitted to the Office of the Registrar by the correct deadline. Utilize any petitions you might need: 6 year, 4 year, 12 hour, etc.