Anaconda Geological Documents Collection
American Heritage Center
The Anaconda Geological Documents Collection is the scientific product of the Anaconda Company's 90 year program of exploration and development work throughout the United States and in 110 foreign countries. It has been described as the largest and most significant body of economic geological data in the world. Consisting of more than 54 tons of material and 1.8 million documents, the Anaconda Collection contains a wealth of material useful in exploration, development and environmental studies, including:
Mining and exploration studies: 18,000 local and regional studies
Prospect reports: 5,500 reports on specific mining prospects
Data: 10,000 documents with geological, geochemical, geophysical, drilling, assay, & other data
Maps: 56,450 geologic, geochemical, geophysical, claim and sample-location maps
General files: Thousands of related documents, correspondence files, and aerial photographs, etc. that support and add context to the technical papers.
The Anaconda Geological Documents collection was accepted by the University of Wyoming in 1987, and membership categories have been established to accommodate corporate and professional use (Gold, Silver and Bronze levels), non-commercial use (including historical and academic researchers), and government agency access.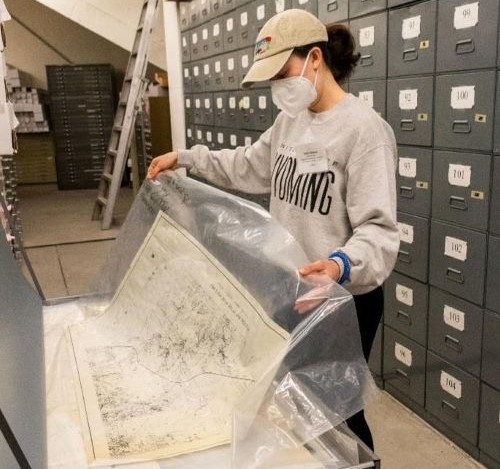 Collection Contents
The Anaconda Geological Documents Collection is indexed in a database and is searchable by country, state, county, project name, commodity, and author. Searches in the Anaconda database are available at no charge, and can be tailored to specific inquiries. Results can be downloaded directly from the website, or can be sent by email upon request.
Collection Access
Anaconda Collection Memberships entitle researcher access to the collection material on site by advance appointment, weekdays only. Six types of memberships are available. All appointments for on-site collection use are finalized two weeks in advance. Copy/Scan orders placed long-distance can be processed as soon as membership fees have been paid.
The Anaconda collection is just one of several hundred collections related to economic geology part of the American Heritage Center holdings. It is the only collection that requires a membership for access. Learn more about the holdings on this subject page, https://www.uwyo.edu/ahc/collections/by-subject/geology.html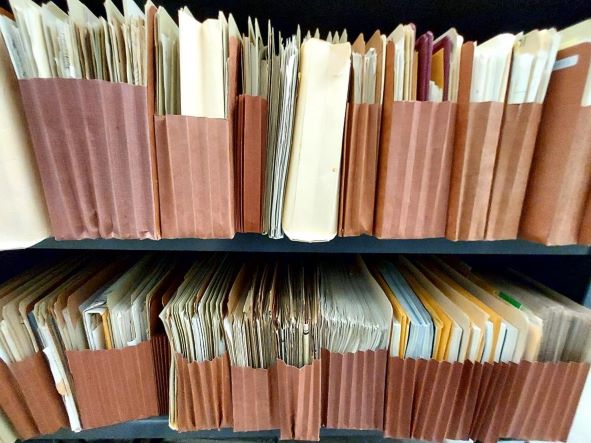 Beginning a Membership
Please review our current membership levels and fees, then apply for a membership via our online form.