Civil and Architectural Engineering
College of Engineering and Applied Science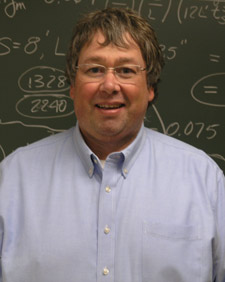 Tony Denzer Awarded Teaching Improvement Grant
June 16. 2009 -Assistant Professor Anthony Denzer from the Department of Civil & Architectural Engineering is the recipient of the 2009 grant from the John and Sally Steadman Endowment for Undergraduate Teaching Improvement.

Denzer, an architectural historian, plans to use the funding to travel to Japan to study and photograph historic buildings in order to add materials on the Asian influence on architecture to his course, ARE 3030 (History of Architecture). This course is widely-subscribed by students from across the college and the campus at large. The project will improve students' exposure to international engineering, which is an area of priority in the College of Engineering and Applied Science academic plan. It will also help fulfill the university-wide requirement for Global Awareness.

Denzer plans to visit older sites such as Katsura Palace, Ryoan-ji Temple, and Ise Shrine, as well as modern projects such as Kansai International Airport, Tomochi Forestry Hall, and Yokohama Ferry Terminal. Professor Denzer indicates that traditional Japanese architecture is an especially important topic because of its influence on modern western architecture.
More Engineering News