WellSpring Counseling Clinic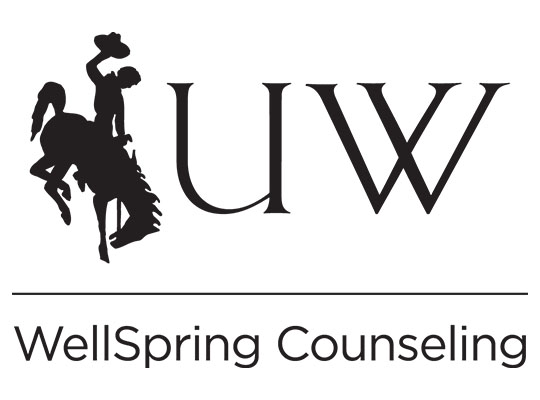 FREE Counseling Services
Depression & Anxiety
Stress Related to School or Work
Mental Health, Happiness & Wellness
Sexuality & Identity Concerns
Family & Couple Relationship Issues
Substance Abuse & Other Addictions
Family & Couple Relationship Issues
Adapting to Life Transitions
Death, Loss, & Grief Concerns
Abuse & Domestic Violence Concerns
*Substance abuse evaluations available for a fee of $50.
WellSpring Counseling offers FREE and confidential counseling services for individuals, couples, families, adults, adolescents, and children. Our services are offered to UW students as well as to the Laramie community. Evening hours are available to ensure our services fit into your schudule. The clinic is located in the bottom floor, NE corner of the Education building.
Counseling services are provided by advanced graduate students under qualified clinical supervision in a newly renovated clinic. Using the latest in digital clinical technology and a team approach that makes use of live supervision, we are able to provide both high quality clinical services to our clients, and excellent clinical training for our students.
For services please call (307) 766-6820
If you are experiencing an emergency, please dial 911.