WellSpring Counseling Clinic
WELLSPRING COUNSELING CLINIC

Announcements
Thanks in part to a CARES ACT Grant administered by Governor Gordon's administration AND special funds from The Associated Students of the University of Wyoming, WellSpring Clinic is offering limited clinical services in Summer 2021!
We are offering screening for children (4+), adults, and couples for intake assignment. If you have been impacted by COVID, we offer a special invitation to you or your family as WellSpring Clinic offers a community response through the recovery process. Fac-to-face counseling and limited Telemental health services are available. Laramie residents are urged to take advantage of in-person services!
Why should I seek support?
Reasons to seek counseling related to the impacts of COVID may include worsened anxiety (generalized, social, health), depression, or other mental health symptoms; experiences of loss/grief, financial hardship, unemployment, housing problems, or food insecurity; some families have experienced difficulties in education, relationship strain, or domestic violence. If you or your child has experienced any of these, please reach out to schedule a screening. Help is available!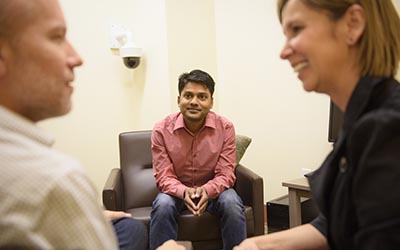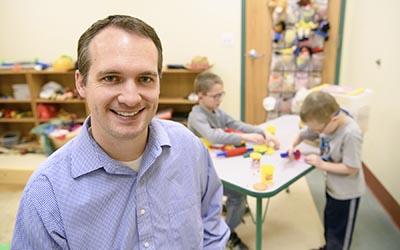 ---
Free Counseling
WellSpring Counseling offers FREE and confidential counseling services for individuals, couples, families, adults, adolescents, and children. Our services are offered to UW students as well as to the Laramie community; there are limited telemental health services available for anyone residing in Wyoming. Evening hours are available to ensure our services fit into your schedule. The clinic is located in the bottom floor, NE corner of the Education building at the beautiful UWYO main campus. If you are currently experiencing an emergency, please dial 911.
Counseling services are provided by advanced graduate students under qualified clinical supervision in a modern, professional clinic. Using the latest in digital clinical technology and a team approach that makes use of live supervision, we are able to provide both high quality clinical services to our clients, and excellent clinical training for our students.
We provide counseling for:
Depression & Anxiety
Stress Related to School or Work
Mental Health, Happiness & Wellness
Sexuality & Identity Concerns
Family & Couple Relationship Issues
Substance Abuse & Other Addictions
Family & Couple Relationship Issues
Adapting to Life Transitions
Death, Loss, & Grief Concerns
Abuse & Domestic Violence Concerns
Substance Abuse Evaluations (ASI) available for $75 fee
** As a training clinic, we cannot provide services for all levels of need. If you need specialized care outside of our trainee's scope of practice, we will be happy to assist you with referrals to access recommended care.
---
EPISODIC, TIME-LIMITED Model of Care
WellSpring Counseling Clinic operates under the auspices of the University of Wyoming College of Education's Program in Counselor Education and Supervision. The clinic operates concurrently with the University calendar. Request counseling services.
Estimated dates of operation for 2021-22
June 14 – August 13, 2021: Summer Session
Sept 14 – December 10, 2021: Fall Session
January 24 – May 6, 2022: Spring Session
Counselors will discuss options for active client's treatment continuation (with hiatus), referral, or intermediary treatment options; please do not hesitate to ask your counselor or a clinic coordinator if you have questions.
Need mental health support now? Please see our suggested resources page for ideas on how and where to find mental health support if you are experiencing a mental health crisis, or need resources while the clinic is not in operation.
UPDATED COVID-19 Policy: Summer 2021
Staff and clients who are fully vaccinated and asymptomatic are not required to mask within the clinic, but anyone may choose to utilize a mask at any time. In accordance with CDC guidelines, individuals who are unvaccinated are urged to wear a mask while in our clinic. Group sessions of more than four individuals are to review the safety risks inherent in close, indoor group contact and are encouraged to utilize masks based on current CDC guidance. Clients and staff will make independent decisions regarding the use of masks while in the clinic and are not required to disclose but may choose to volunteer their vaccination status to selected persons; this personal health information must be kept confidential and should not be re-disclosed by clients or staff. Based on personal health risks, clinicians and clients may request use of masks by their provider(s)/client(s). If an amicable agreement cannot be reached, the client will be offered telemental health services or may be reassigned to an alternate treatment provider.
Out of a preponderance of caution, and until further notice - children and adolescents will be required to undergo routine health screening using a touchless thermometer, answering a brief health questionnaire (with their parent/guardian), practice supervised hand-hygiene, and will be encouraged to follow their parent/guardian's directives regarding mask use while in the clinic.
Any individual who develops symptoms of COVID is required to alert clinic administration and employ isolation and testing procedures, according to current UW COVID policy and Wyoming Health Department guidance. If you develop symptoms and/or test positive for COVID, please alert the clinic coordinators immediately in order to facilitate contact tracing. For more information on COVID-19 please see the Wyoming Health Department's Web-site. 
---
Meet our Clinic Coordinators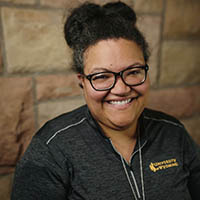 Rachel Ratliff, MS, PPC, NCC
Rachel received her master's degree from the University of Wyoming in Community Mental Health Counseling and is currently a doctoral student in the Counselor Education and Supervision program at the University of Wyoming. Rachel spent over a decade in education before returning to school to become a counselor. She currently works on the Behavioral Health Services unit at Ivinson Memorial and as a Mental Health Examiner for Albany County. Rachel is licensed as a Provisional Professional Counselor in the state of Wyoming.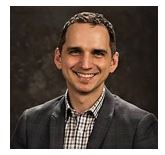 Ty Tedmon-Jones, MA, LPC (WY & CO), LCAT (NY), BC-DMT
Ty received his master's degree from Antioch University New England in Dance/Movement Therapy and Counseling Psychology, and is currently a doctoral student in the Counselor Education and Supervision program at the University of Wyoming. Ty has diverse experience in clinical areas ranging from Early Childhood Mental Health to Inpatient Psychiatric Rehabilitation and has 18 years of clinical training and experience in the field. Ty is licensed as a Professional Counselor in the states of Wyoming & Colorado, a licensed Creative Arts Therapist in the state of NY, and is a Board-Certified Dance/Movement Therapist.
What do Clinic Coordinators do?
Clinic Coordinators manage the day-to-day administrative functioning of UW Wellspring Counseling. They review and visit with all people who request services from our clinic to ensure that our services are an appropriate fit with the goals and needs of potential clients, and then match people with counselors and set up the initial appointment. They also provide important outreach services to both the UW and Laramie community and help make sure that WellSpring Counseling is a good community partner with other providers.
---
CONTACT US:
WellSpring Counseling Clinic
Phone: 307-766-6820
Email: uw-well@uwyo.edu
**The UW WellSpring Counseling does not offer 24-hour care. If you feel as though you are in danger of hurting or killing yourself or anyone else, please call 911 right away. You can also contact Ivinson Memorial Hospital's 24-hour crisis line at 307-742-0285**