Craig Douglas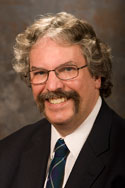 Dr. Craig Douglas is an SER Professor of Mathematics in the Department of Mathematics. He received his Ph.D. from Yale University. He is internationally known for his research in a Big Data variant of dynamic data-driven application systems (DDDAS), high performance computing systems, computational science applications, and multigrid algorithms for solving partial differential equations. He was part of a small development team of the first commercial DDDAS for oil and gas pipeline monitoring and control that was deployed in over 100 countries.
Education
Ph.D. Yale University 1982
M.Phil. Yale University 1980
M.S. Yale University 1978
A.B. Chicago University 1977
Invited and Keynote Presentations
Dr. Douglas has given 10 invited or keynote talks at international conferences in 2014 - 2015 in China, Hong Kong, Japan, Saudi Arabia, and the United States. During this period, he has given invited presentations at other venues in Australia, Belgium, China, Germany, and Iceland. He gave a 22 hour invited mini-course on Big Data at SER's partner the Chinese University of Petroleum in July 2015.
Publications
C. C. Douglas, "An Open Framework for Dynamic Big-Data-Driven Application Systems (DBDDAS) Development," 29 (2014), Procedia Computer Science, pp. 1246-1255.
S. O. Settle, C. C. Douglas, I. Kim, and D. Sheen, "On the derivation and highest-order of compact finite-difference schemes for the one- and two-dimensional Poisson equation with Dirichlet boundary conditions," SIAM Journal on Numerical Analysis, 54 (2013), pp. 2470-2490.
C. C. Douglas, Y. Efendiev, R. Ewing, V. Ginting, R. Lazarov, M. Cole, and G. Jones, "Least squares approach for initial data recovery in dynamic data-driven applications simulations," Computation and Visualization in Science, 13 (2010), pp. 365-375.
C. C. Douglas, F. Furtado, V. Ginting, M. Mendes, F. Pereira, and M. Piri, "On the development of a high performance tool for the simulation of CO2 injection into deep saline aquifers," Rocky Mountain Geology, 45 (2010), pp. 151-161.
Grants
"Collaborative Research: CI-Water," September 2011 - August 2015, National Science Foundation, $6,000,000 ($2,564,127 for the University of Wyoming), co-principal investigator with Fred Ogden and joint with Brigham Young University, Utah State, and the University of Utah.
"CC*IIE Networking Infrastructure: Enabling Scientific Discovery through a UW-DMZ," September 1, 2014 - August 31, 2016, National Science Foundation, $500,000, principal investigator.
Teaching
Computational Mathematics and Applications
Big Data, Data Mining, and Dynamic Applications