Participate in Friendships and Dating classes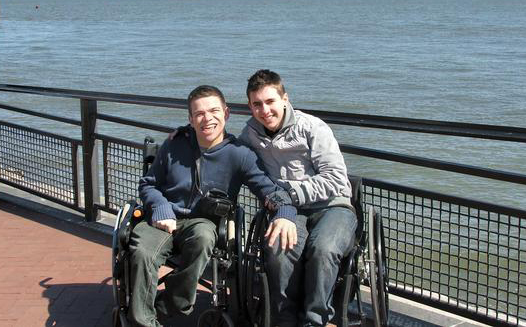 Are you interested in taking a Friendships and Dating class or supporting someone else in attending?
Do you want to learn about healthy relationships with friends, family and other?
The Wyoming Institute for Disabilities (WIND) can connect you with a Friendships and Dating class near you!
We are currently recruiting for a virtual course:
Start date: June 22, 2021
Tuesdays and Thursdays at 1:00pm - 2:30pm
If you are unable to attend the class starting June, but would like to be informed of upcoming classes please complete the Participant Interest Form and we will contact you when our next class is scheduled. 

---
Winter & Spring 2021 Virtual Class
Friendships and Dating classes are being offered for Winter and Spring of 2021 in an online only format. While we anticipate future in-person classes again, we are excited to offer these virtual sessions, allowing attendance to anyone in Wyoming. Fill out the Participant Interest Form and we will contact you with information on upcoming classes.
For this online course, you will need to have internet access, and a device like a smartphone, tablet, or computer (with microphone and camera). If you need assistance with the technology, please contact Shelby Kappler with Wyoming Assistive Technology Resources at skapple1@uwyo.edu.
---
Who can participate:  Individuals with intellectual and/or developmental disabilities
What you will learn:
Exploring feelings and emotions

Types of relationships

The dating process

Personal safety

Personal boundaries

Communication

Meeting people

Planning social activities

Sexual health

Conflict resolution
Friendships & Dating course specifics:
Sessions held twice a week for 10 weeks (20 sessions)

Each session is 1.5 hours

Classes are made up of about 6-10 participants
Are you a self-advocate who wants to support your peers to learn about sexual and relationship health? Become a co-facilitator in the Friendships & Dating curriculum!
Contact Information
Friendships & Dating Project­
Wyoming Institute for Disabilities
Dept. 4298, 1000 East University Avenue
Laramie, WY 82071-3226
College of Health Sciences
Phone: (307) 766-2718
Fax: (307) 766-2877
Email: srh@uwyo.edu