Friendships & Dating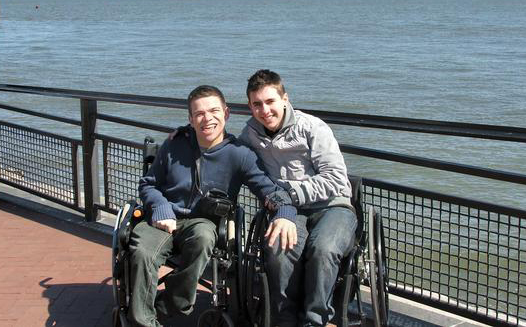 Are you interested in taking the Friendships & Dating class or supporting someone to take the class?
Participants must complete an application. The application (en español) can be completed:
More information on future Friendships & Dating classes will be available on this page. If you would like to be notified of upcoming classes, please email Canyon Hardesty at canyon@uwyo.edu.
---
Stay tuned for dates and locations for future Friendships & Dating classes.

Who can participate
Individuals with intellectual and/or developmental disabilities
Where to participate
Friendships & Dating covers the following topics:
Introduction to Friendships & Dating
Feelings and emotions
Communication and meeting others
Personal boundaries
Planning activities and dates 
Safe dating skills 
Personal safety 
Sexual health 
Staying healthy 
---
Would you like to facilitate the Friendships & Dating curriculum in your community?
The Friendships and Dating Program (FDP) teaches adolescents and adults with intellectual and related developmental disabilities how to make and keep healthy relationships and prevent violence in their relationships. Friendships and Dating is a 10-week program made up of 20 sessions. Sessions are held twice a week and last approximately 1.5 hours each. The first class each week is held in a classroom setting and the second class is held at different locations in the community to help reinforce the skills taught in the classroom. Classes are made up of about 6-10 participants.
Wyoming Institute for Disabilities (WIND), in collaboration with the University of Alaska Anchorage Center for Human Development, trains staff and providers working in communities across Wyoming to implement the Friendships & Dating Program (FDP). The training is available at no cost.
Facilitators will:
Attend an in-person or online 2-day training to learn how to deliver the program content


Assist with recruiting a group of 6-10 coed participants to deliver the program within one year of the training date

Deliver the program within one year of training date

Help class participants complete assessments before and after delivering the curriculum
Facilitators will receive:
The FDP Manual and Training Guide

All session materials such as handouts, DVDs, posters, and games to implement the program

Coverage of financial expenses for participants to attend community activities

Access to the FDP website with support materials such as videos, PowerPoint presentations, etc.

Travel funds available for trainees to attend the training

A stipend for each round of classes they facilitate
---
Are you a self-advocate who wants to support your peers to learn about sexual and relationship health? Become a co-facilitator in the Friendships & Dating curriculum!
Canyon Hardesty
Email: canyon@uwyo.edu
Phone: (307) 766-5003
Fax: (307) 766-2763
Mail: Wyoming Institute for Disabilities
Department 4298, 1000 E. University Avenue.
Laramie, WY 82071