Energy and Environmental Systems Concentration
WHAT IS AN ENVIRONMENTAL SCIENTIST?
Environmental scientists collect data samples for air, soil, water and other materials to identify environmental impacts for studies and surveys. These samples help to resolve environmental threats, develop plans and provide guidance to ensure quality regulation and manage natural resources.
Energy production is dependent upon the sustained stewardship of air, land, and water resources. Environmental scientists, consultants, and reclamation planners use their knowledge of our natural resources to protect the environment during energy development. 
---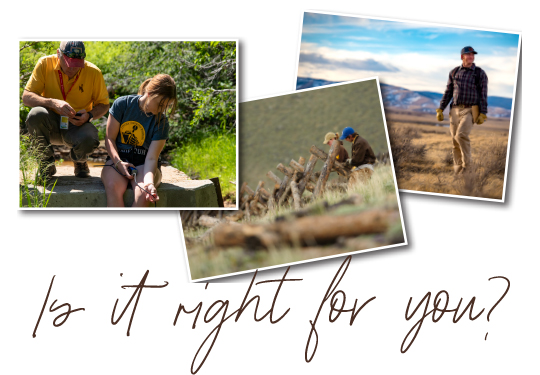 ---

Courses and Curriculum:
Students take courses across multiple disciplines in energy, science, engineering, mathematics and GIS.
DEGREE PLAN

Careers & Graduate Plans:
Learn about possible career paths,  recent graduate jobs and graduate education opportunities.
LEARN MORE

Clubs and Organizations:
Students have the ability to join multiple professional organizations and UW-led student groups.
CONNECT
---
THINK OUTSIDE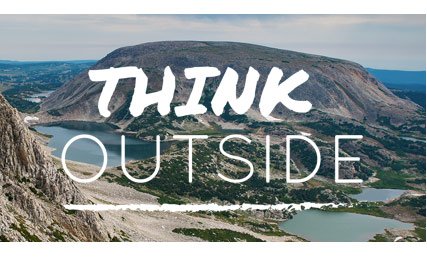 In the West and around the world, the outdoors is the foundation of our societies. How to manage our natural resources for the benefit of current and future generations is the most critical challenge of our times.
The Energy and Environmental Systems Concentration is proud to be a part of the University of Wyoming's world-class outdoor and environmental degree options. Energy and Environmental Systems students gain hands-on experience in environmental stewardship related to energy development.
Visit Think Outside to learn more. 
---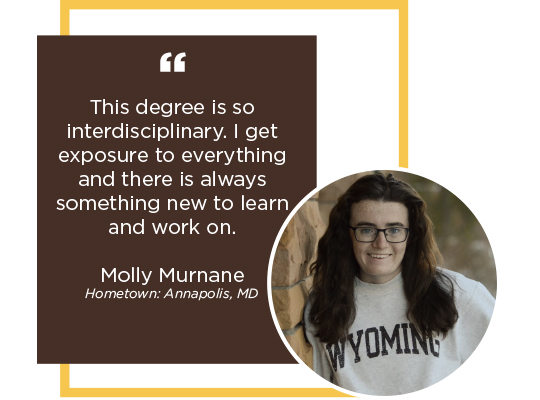 STUDENT SPOTLIGHT
Learn more about our students!
Students in the Energy and Environmental Systems program come from all walks of life with diverse backgrounds and interests. Learn about why some of our students chose to pursue a degree in Energy Resource Management and Development, what they have accomplished while at UW, and what plans they have for their futures!
Learn about possible career paths, recent graduate jobs, and graduate education opportunities.
---
OTHER RESOURCES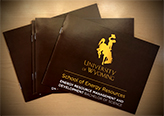 Request a brochure:
We'll mail you a brochure to learn more about our programs.
Sign up now
>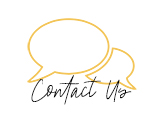 Connect with us:
Contact an admissions representative for more information.
Get in touch now
>
---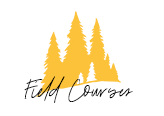 Field Experiences:
Learn about hands-on experiential opportunities.
Learn more now
>
---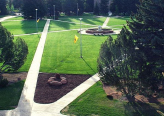 Schedule a visit:
Visit our campus and meet in-person with an advisor.
Sign up now
>