University of Wyoming School of Energy Resources Hosts 'Pathways to Net Zero' Workshops
September 2, 2021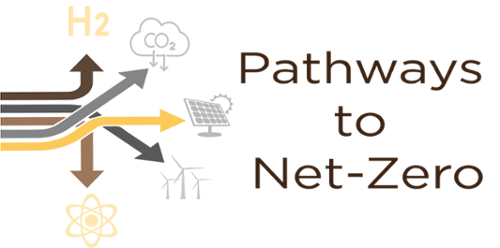 The University of Wyoming School of Energy Resources (SER) is hosting two 'Pathways to Net Zero' workshops for local Wyoming communities to discuss goals, needs, and concerns in achieving a net-zero energy mix for Wyoming.
The state-based workshops are part of a larger Department of Energy (DOE) funded consortium project, Intermountain West Energy Sustainability & Transitions (I-West). Led by Los Alamos National Laboratories the group was formed to develop a regional technology roadmap using place-based approaches to achieve carbon neutrality in the Intermountain West. SER was invited to participate along with Arizona State University, Colorado School of Mines, Montana State University, New Mexico Tech, San Juan College, University of New Mexico, and the University of Utah.
Beginning with the communities of Gillette and Sheridan, Wyo., representatives from SER will facilitate a discussion and solicit feedback from community leaders and citizens to then report back to the DOE.
"Decarbonization approaches will differ between communities, regions, and states," says SER Senior Director of Research, Scott Quillinan. "The goal of I-WEST is to identify the diversity of goals and needs at the community and state level, and integrated them into regional perspectives."
The SER team is led by research scientist Selena Gerace. She, along with Wyoming social scientist Dr. Jessica Western, will seek to identify unique challenges, needs, and opportunities for the region.
Gerace and Western have previously led efforts in Wyoming to understand the "social license" or the level to which Wyoming residents support or oppose different forms and amounts of energy development.
Both workshops will be conducted virtually.
The Sheridan Workshop will take place September 7, from 9:00 am to 12:00 PM. The Gillette workshop will take place September 8, from 2:00 pm to 5:00 pm. Anyone interested in participating can register online.
For any questions about the event, please contact Selena Gerace at sgerace@uwyo.edu or (307) 766-6816.