Faculty Career Resources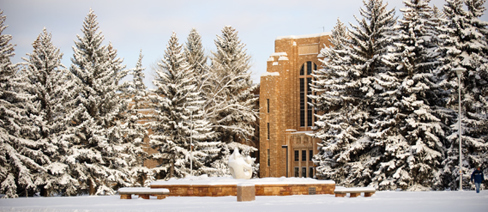 UW Provost Kate Miller and all of us in Academic Affairs invite current and prospective employees to explore the academic career resources available on these pages.  The information provided spans job openings, family-friendly policies, tenure and promotion procedures and practices, and analyses of workplace satisfaction and success.
Faculty Openings

We invite you to investigate academic position openings on the Laramie and Casper Wyoming campuses.

Info for Prospective Faculty

Info on benefits, background checks, governance, and other related topics at UW.

FAQ - Academic Personnel

You asked, we answered!  Check out the answers to questions for Academic Personnel including topics like: supplemental pay, workload, and job descriptions.

Family-Friendly Policies

UW has implemented a number of policies and practices designed to support faculty in balancing academic careers and family life.  Childcare resources can also be found here. 

Pythian Papers

These papers share the Academic Affairs perspective on successful academic careers, including best practices for making tenure decisions and for promotion to full professor.

Faculty Review - Reappointment, Tenure, Promotion and Fixed-term

These pages provide ready access to information about and resources for reappointment, tenure, promotion and fixed-term review, including links to UW Regulations, Standard Administrative Policies and Procedures, and Guidance Documents.

Workplace Satisfaction and Faculty Salary Analyses

Academic Affairs is committed to salary equity, equitable outcomes in tenure and promotion, and a rewarding and productive work environment.  The results of analyses of these issues are made available on this site.

Faculty-Related Policies

Links to a number of other UW policies and regulations of interest to many faculty, such as consulting policy and 2016 job description and workload policy documents, are provided here.