Graduate Minor Program
Department of Agricultural and Applied Economics
Graduate Minor in Applied Economics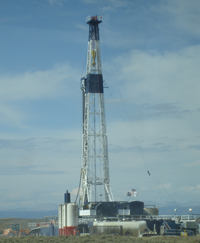 Who is the Graduate Minor for:
This program is for non-economics students who want a deeper understanding of economic decision-making. This can include graduate students in:
Applied Biological Sciences
Applied Ecological Sciences
Applied Physical Sciences
Engineering
Family and Consumer Sciences
Nutrition
Healthcare Fields
Sociology
Anthropology
International Studies
Environment and Natural Resources 
Why Consider a Graduate Minor:
Allows you to focus electives in an area of study that gives you a foundation in that second discipline
Appears on the transcript and diploma
Most real world policy issues are multi-disciplinary in nature, and
Gives you a deeper understanding of the multi-disciplinary nature of applied research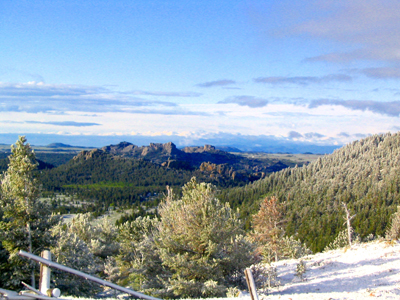 Students take their choice of one basic theory course, Firm Behavior and Production Economics (AGEC 5310) or Consumer Behavior and Price Analysis (AGEC 5740), and a quantitative methods course: Quantitative Methods AGEC 5320 or Intermediate Econometric Theory AGEC 5230.
   They then take one additional graduate course in Agricultural and Applied Economics or Economics and finish with a public seminar course where the student presents results to the broader University. 
   If the major already requires a public presentation that presentation can be substituted for the minor presentation.
   Students are admitted into the Minor with appropriate undergraduate prerequisites: Intermediate Microeconomics, statistics, and one semester of calculus.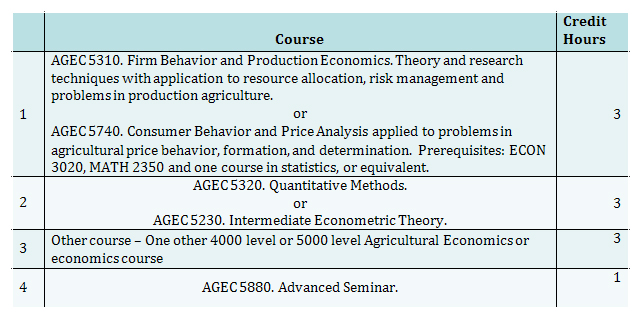 Application procedure:
   After acceptance into a graduate major send a letter of interest and fill out the application for the graduate minor program in Agricultural and Applied Economics.
   For students already enrolled please fill out a change of major form with the Graduate School indicating the addition of the minor.
For more information:
Agricultural &Applied Economics
College of Agriculture
University of Wyoming
Department 3354, 1000 E. University Ave.
Laramie, WY 82071
1-307-766-2386
brashfor@uwyo.edu