Graduate Students
UW Anthropology
Sarah Allaun – PhD 
I received my B.A. in Anthropology at the University of Central Florida in 2015 and M.A. in Anthropology here at U.W. in 2019. My broad research interests include paleoenvironmental studies, Late Pleistocene human-environmental interaction, geoarchaeology, lithic technology, applications of geo-spatial analysis, and ZooMS. I have worked in Belize, Florida, Arizona, Mexico, Colorado, Alaska, and Wyoming. My doctoral research seeks to understand the variation in human behavior among first peopling events and to develop a general understanding of the process of this human behavior.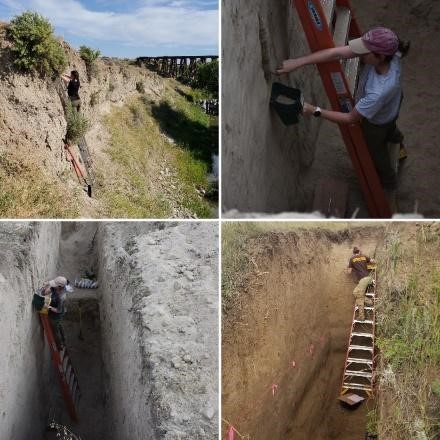 Robert Barlow – PhD
I received my B.A. in Anthropology from the University of Alabama before obtaining my M.A. in Applied Anthropology at Mississippi State University. My research interests include investigating migration, exploration, and colonization episodes through time, and determining how markets emerge, persist, and dissolve as a result of these phenomena. I explore these topics through the lens of human behavioral ecology, as well as economic theory. I have worked on many academic and CRM projects in the American Southeast, the American West, Peru, and Hungary. When I am not doing Archaeology, I am usually wrestling, practicing my jiu-jitsu, or applying my knowledge of quantitative methods to non-anthropology matters (sports).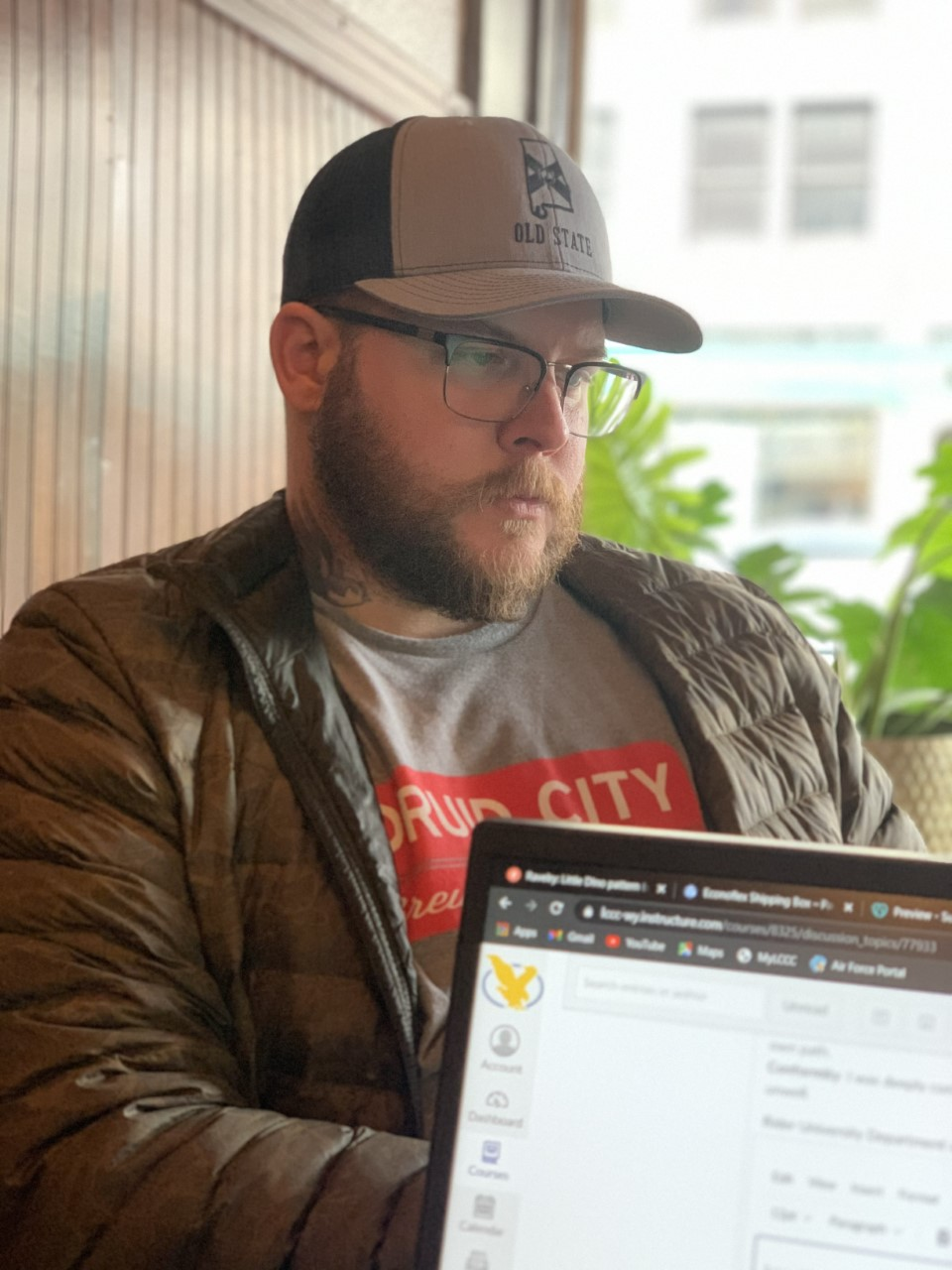 Alexander Craib – PhD
I received a B.A. in Archaeology from the University of Oregon and an M.A. in Anthropology from the University of Tennessee – Knoxville.  My research interests include the Paleoindian occupation of North America (from initial migrations to the Pleistocene/Holocene transition), land use studies, lithic technology, exchange networks, and the interactions between climate, environment, and mobility.  I have worked on numerous academic and CRM projects in Alabama, Georgia, Mississippi, South Carolina, Tennessee, Oregon, Wyoming, Easter Island (Rapa Nui), and Pohnpei (Federated States of Micronesia).
Aubrey Edwards - MA
I am a veteran photographer, visual anthropologist, storyteller, and educator with an Associate of Applied Science in Photography (ACC), a Bachelor of Journalism (UT), and a Master of Science in Urban Studies and Applied Anthropology (UNO). I am deeply passionate about accessible, public, collaborative, and community-rooted work - I am excited to bring that background to archaeology in The West. My present research interests include the archaeology of capitalism and labor, with a specific interest in sites of organizing, violence, and massacre.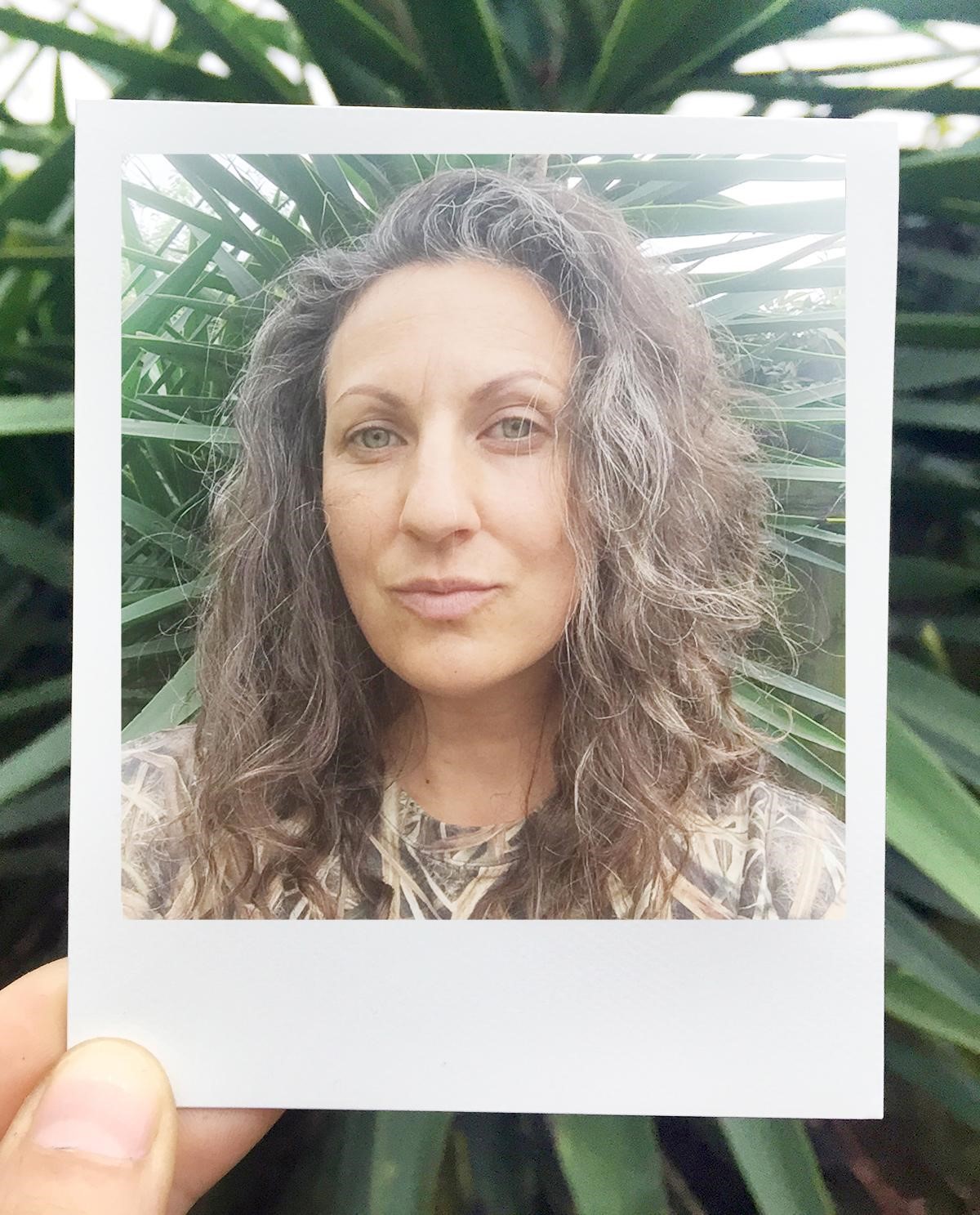 Paris Franklin - MA/PhD
I received my B.A. in Anthropology with minors in History and Classics from Pacific Lutheran University in 2018. During my undergrad degree, I completed my fieldschool with UW and fell in love with Wyoming archaeology. My Wyoming data recovery experience includes excavating at a Powars II, a Paleoindian ochre mine, and at La Prele, a Paleoindian mammoth kill. Other experience includes five months excavating a village of Ancestral Puebloan pithouses in the Four Corners Region. From 2019-2021, I worked as a full-time archaeologist for a cultural resources management firm in Seattle, participating in a variety of field projects throughout Washington state. My research interests within archaeology are collaboration, lithic technology, and hunter-gatherer adaptations to marginal environments. When I'm not digging holes or admiring sharp rocks, I like to hike, sport climb, and brew kombucha.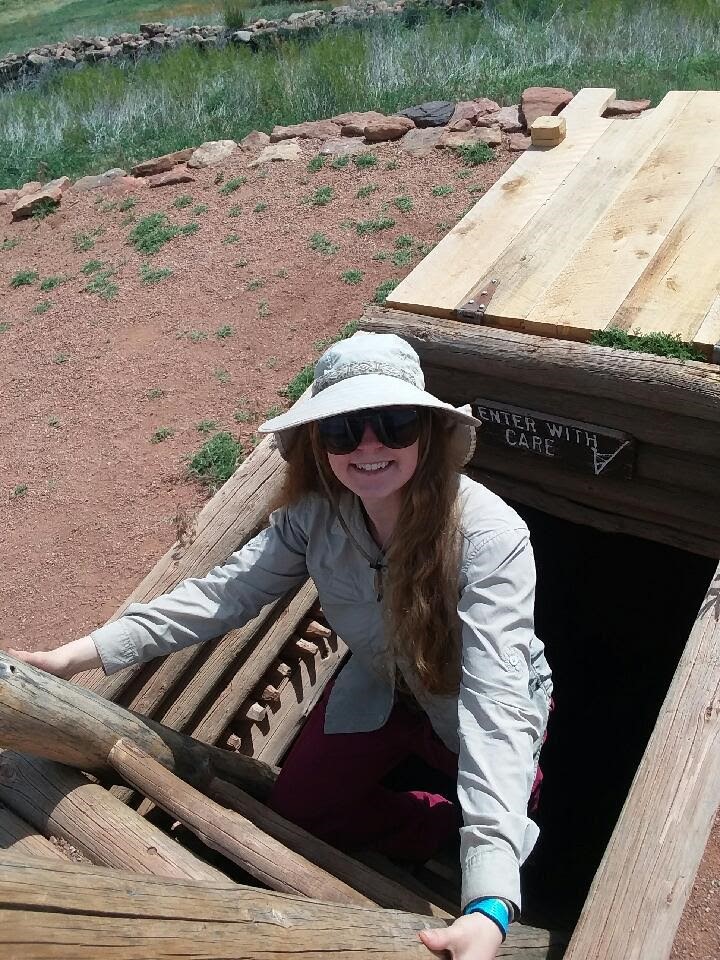 Denise Hoth – MA
Hey y'all! My name is Denise Hoth. I am a current graduate student here at UW studying PaleoIndian Hunter Gatherers. I recently moved here to Laramie from two years on the road doing CRM work. Basically being a shovelbum, and it was great. I look forward to more explorations in the future. I live with my 10 year old sassy dog-son named Zeke, he is a character to say the least. I graduated with my BA from the University of Colorado Denver in 2018 and got my AA in 2015. Prior to finding the field of anthropology and archaeology I ran a grocery store for eight years and was a Senior Mortgage Loan Officer for USBank for four years. Suffice it to say archaeology will be my future, many roads and opportunities await!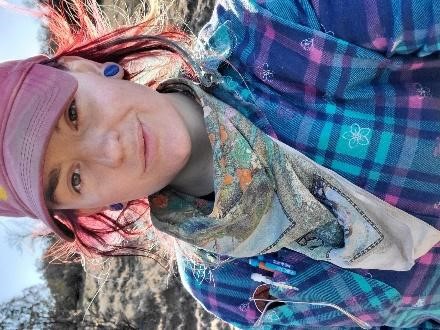 Kenneth Humphrey – PhD
My research interest is using existing data collected for cultural resource management archaeology to address research questions on prehistoric economies. I am further interested in adapting archaeological methodology used by the CRM community to efficiently integrate new data into current academic research. My entire career has been in cultural resources management (CRM) and I am currently the cultural resources program manager for the Wyoming Army National Guard.
Charles Koenig – PhD
My name is Charles Koenig, and I'm a PhD student in archaeology. I'm originally from Silverthorne, Colorado, and I received my BA from University of Colorado in 2009 and MA from Texas State University in 2012. From 2009-2019 I worked in southwest Texas with Texas State University and Shumla, a non-profit archaeological research center, documenting and excavating a variety of hunter-gatherer sites (burned rock middens, rockshelters, and rock art sites). My PhD research involves earth oven technology and hunter-gatherer intensification in the Lower Pecos Canyonlands during and after the Pleistocene/Holocene transition. When not doing archaeology I enjoy fly fishing and being outdoors.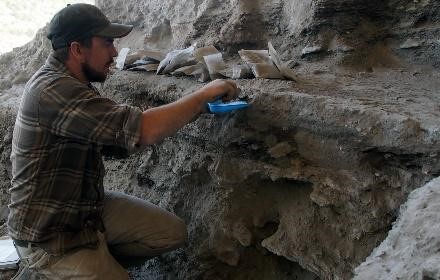 McKenna Litynski - MA/PhD
McKenna received her undergraduate degree from St. Mary's College of Maryland with double majors in Environmental Studies and Anthropology with an Archaeology Concentration and a minor in Museum Studies.  McKenna completed historical archaeology fieldwork in Maryland and conducted research on faunal remains in Virginia.  Her research interests lie in zooarchaeology, environmental archaeology, and Paleoindian archaeology in North America.  She is also passionate about bringing awareness to the impacts of present climate change on archaeological resources.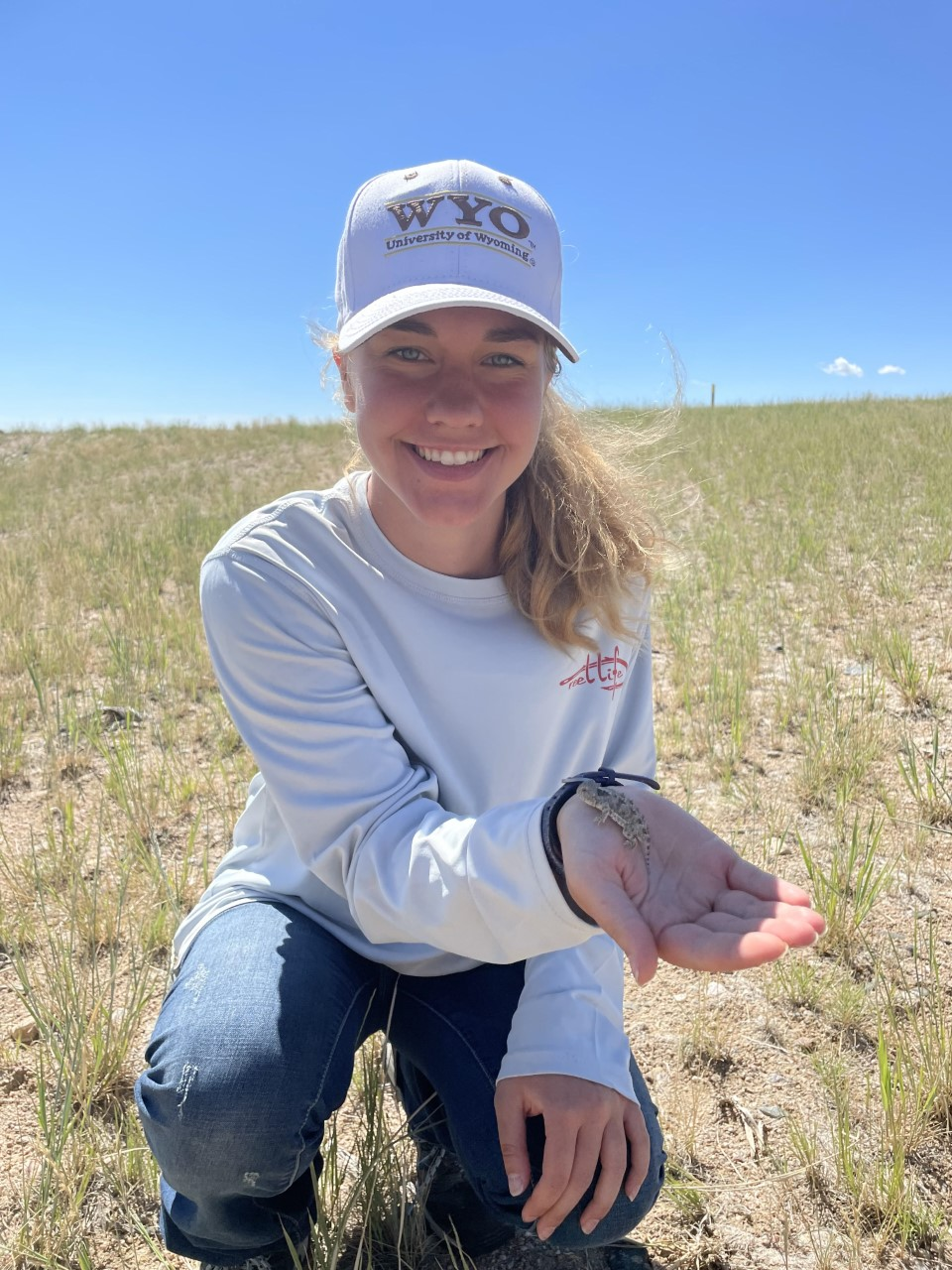 Chase Mahan – PhD
I am a doctoral student and archaeologist studying North American archaeology. I am passionate about teaching, but my broad research interests include New World colonization, hunter-gatherers, geoarchaeology, lithic technologies, tool stone conveyance, experimental archaeology, geo-spatial analysis, and taphonomy. More specifically, I am interested in the quarrying behavior and lithic procurement strategies of Paleoindians in the Intermountain West. I am originally from the Central Valley of California, but I have worked and resided in Wyoming since completing my undergraduate degree. My academic career began at a community college in Livermore, CA where I was introduced to Anthropology. Afterwards, I transferred to California State University, Chico where I received a Bachelor's degree in Anthropology with an emphasis in Archaeology. After falling in love with Wyoming landscapes and its indigenous history, I left California for graduate school at the University of Wyoming. Here, I have gained a Master's degree and conducted fieldwork all throughout the state. Other places I have conducted field research include California, Nevada, Colorado, and Northern Mongolia.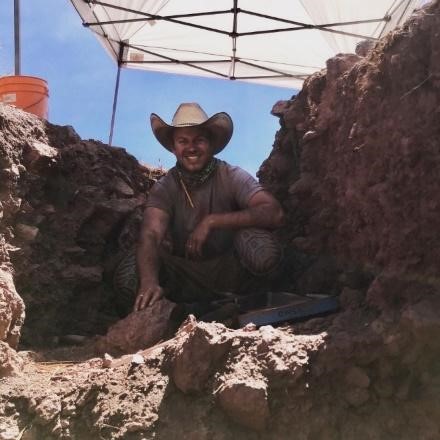 Ashley Neff – MA
I earned my first BA in Political Science and Philosophy in 2009 from Augustana College in Rock Island, Illinois, and my BA in Anthropology from UW in 2019.  I primarily study human remains and mortuary treatments in the archaeological context.  My research interests include contributions of women throughout history, the presence of LGBTQ+ individuals, and pathology; specifically, violence, trauma, and disease.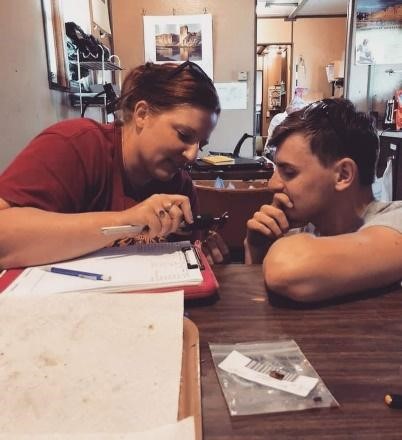 Sarah Stagg – PhD
I received a B.A. in Anthropology from Brigham Young University and a M.A. in Anthropology from the University of Wyoming. My research interests include household structure, community organization, and developing social and economic inequality. My current research focuses on the Cajamarca Basin of northern Peru.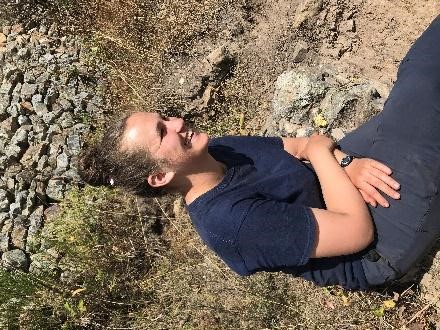 Michael Stites – MA
I grew up in southeast Kansas and received my B.A. in Anthropology from the University of Kansas in 2005. In 2007, I moved to Wyoming for grad school before taking some time off to work for the Forest Service. I returned to grad school in 2013. My thesis involves the application of engineering principles to the mechanical properties of heat-treated chert. I currently am an archaeologist on the Bighorn National Forest. My interests include the Middle Archaic period on the Central and Southern Plains and Ozarks, geology, paleoecology, hunter-gather archaeology, lithics, collector/professional collaboration, and the Archeological Resources Protection Act.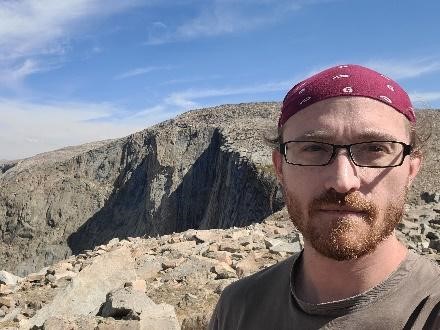 Clark Van Horne – MA
I received a BA in Chemistry from Whitman College in 2007 and after graduation spent several years from 2011 to 2016 living and working in East and Southeast Asia. It was this experience which inspired me to begin studying Anthropology. My research interests include non-Mandarin speaking Chinese dialect groups as well as how communities react and adapt to being split by modern political divisions such as national borders. My current work is on the language use and foodways of the Cantonese Chinese speakers in Singapore and Malaysia, where I have done fieldwork.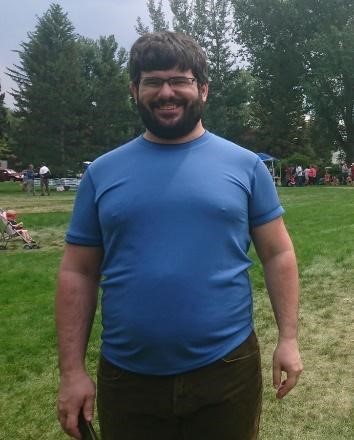 Wesley Vanosdall – PhD
I graduated with my B.S. in Anthropology from Middle Tennessee State University in 2014, and my M.A. in Anthropology from the University of Wyoming in 2017.   Since beginning my studies in anthropology as an undergraduate, I have participated in archaeological fieldwork and laboratory analysis of artifacts and human remains from historic and prehistoric sites in Middle Tennessee, Kenya, Mexico, Wyoming, Croatia, and most recently California.  My dissertation focuses on studying structural inequality in the context of a historical cadaver collection in the U.S. using both bioarchaeological skeletal analysis with historical and textual analyses.  More broadly, my research interests include the concept of identity, immigration, inequality and structural violence, bioarchaeology, paleopathology and trauma, mortuary rituals, public archaeology, anthropological theory, and experiential education as it relates to anthropology.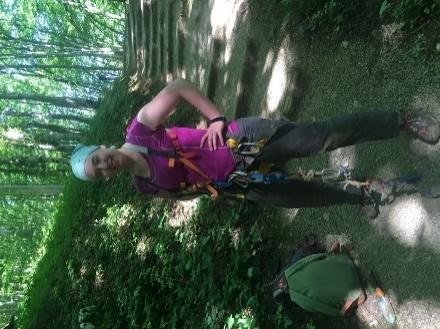 Sebastian Wetherbee – MA
I'm an MA student with a focus on the archaeology of hunter-gatherers. My thesis project is a zooarchaeological analysis of Barger Gulch Locality B, a Paleoindian campsite in the Rocky Mountains.  I've worked on archaeological projects in Alaska, Colorado, Nebraska, New Mexico, North Dakota, Belize, and Mongolia. I'm also an avid caver, and very interested in prehistoric use of caves and rock shelters. Before starting my MA I served in the Peace Corps. I worked as a schoolteacher in the Kingdom of Tonga, a small island nation in the South Pacific.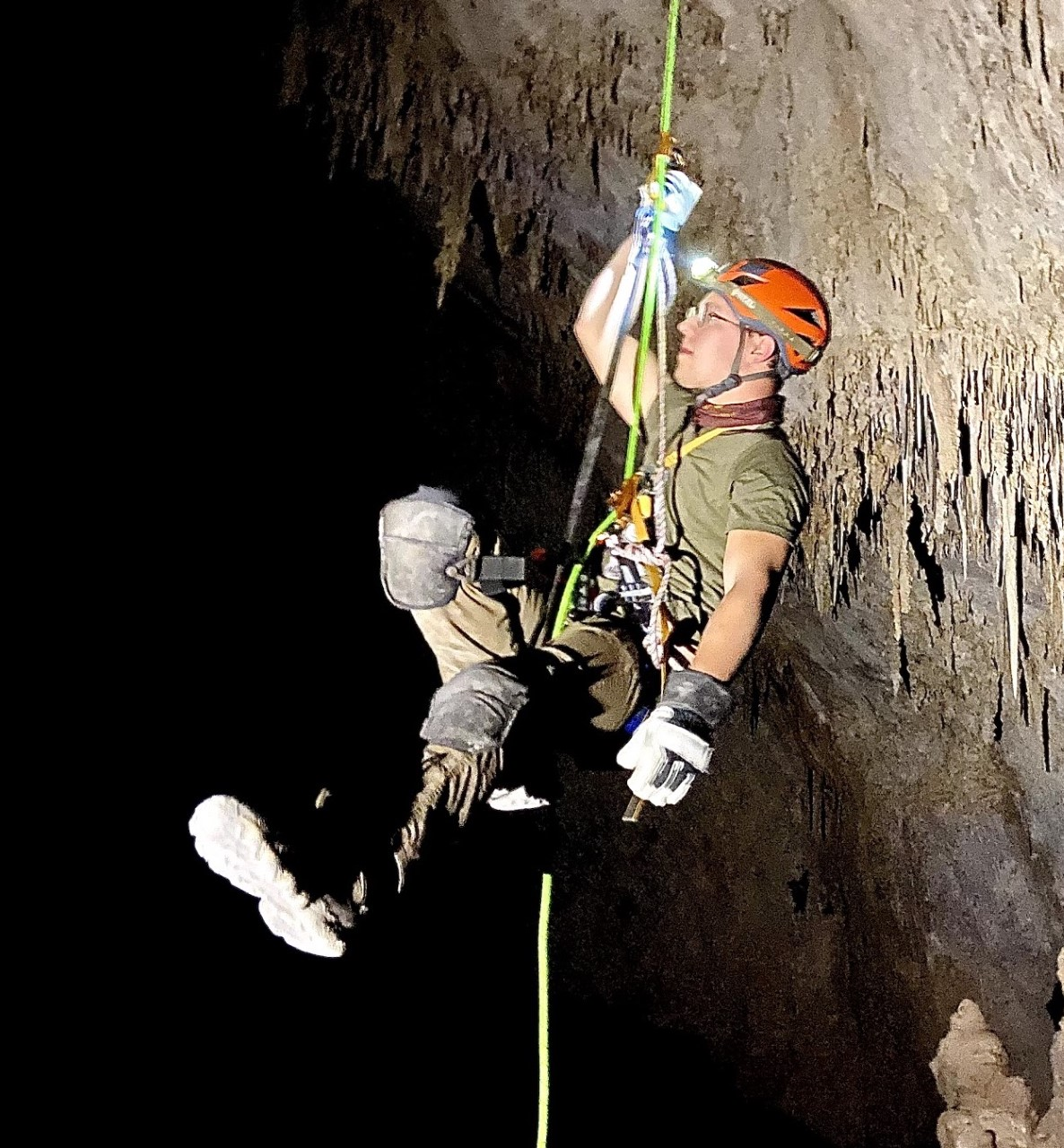 Christie Wildcat - MA
Christie Wildcat is an enrolled Northern Arapaho, she is a majoring in Anthropology; and has Bachelors in Native American studies, Anthropology, and Political Science. She has received her dual-reverse associates from Central Wyoming College in Anthropology. Research interests are preservation and repatriation of Indigenous cultures around the world and cultural anthropology. Her career goals are to recover lost artifacts in cases across the globe, and to be a curator of the American Indian National Museum. The goal is to preserve culture, due to the culture from dying out. Her thesis topic is historical and current decision-making process regarding natural resources amongst the tribe will be supported by literature review and analysis of decisions that are associated with the Tribe's energy sources and natural resources. This project explores the decision-making process of the Wind River Reservation and the Northern Arapaho Tribe and Eastern Shoshone Tribe.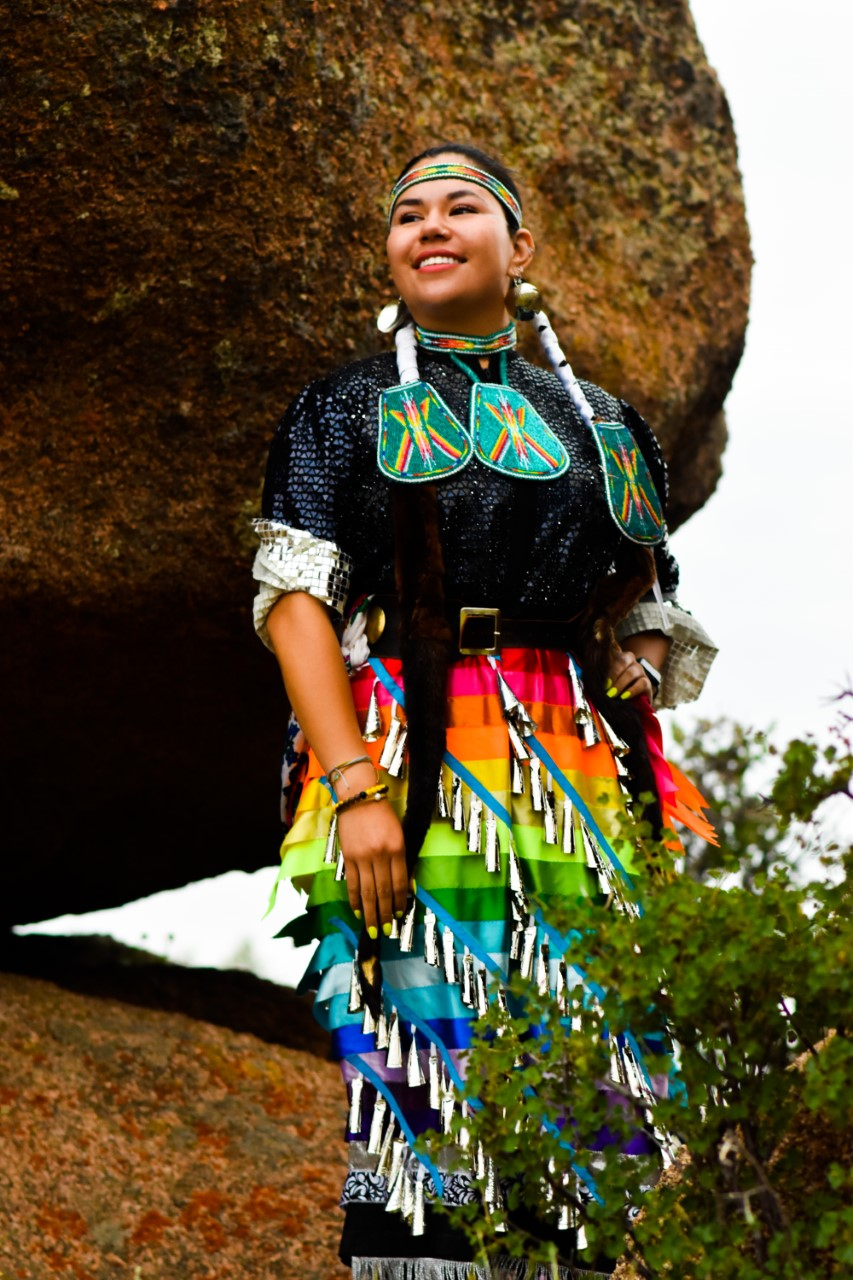 Mark Cervantes - MA
My name is Mark Cervantes, I am from Colorado Springs, Colorado. I received my BA in anthropology from Western State College of Colorado in 2011. I did my field school at the Mountaineer Site. I have been doing cultural resource management for nearly a decade. I have surveyed in 8 different states. I have excavated in Colorado, Wyoming, and North Dakota. I have spent a lot of my time working in the Great Plains and Rocky Mountains, and sometime in the southwest and on the Colorado Plateau. I am interested in lithic technology, landscape archaeology, and over the years have become much more interested in historical archaeology. I am excited to be at UW where they cover many different studies in archaeology.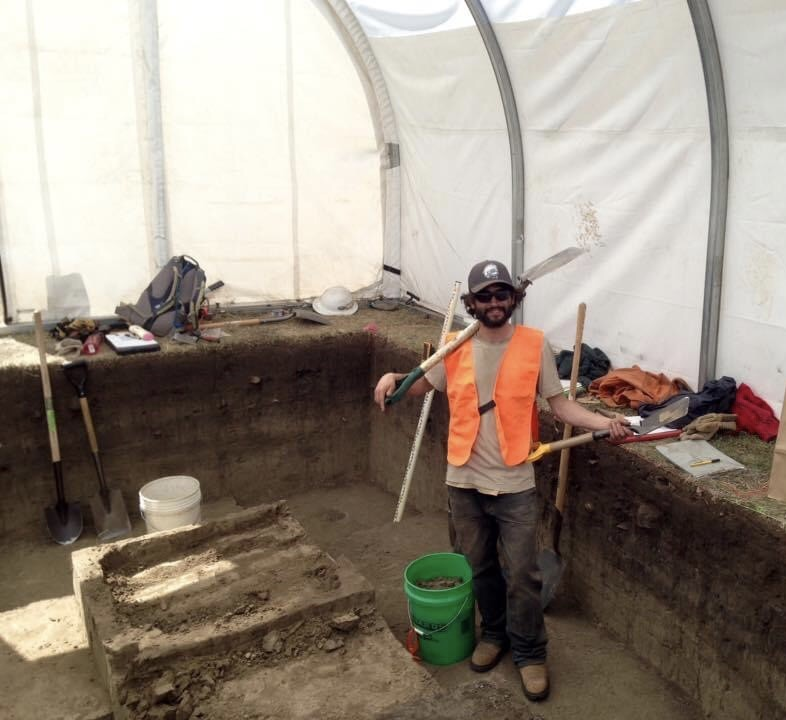 Tayla Bahr- MA
Hello! My name is Tayla Bahr. I am a second-year master's student here at the University of Wyoming in the Anthropology department. I graduated from the University of Iowa in Anthropology, Ancient Civilizations, and received a Certificate in Museum Studies in the Spring of 2021. My favorite highlight of my educational journey as an undergraduate has been doing field work in Sicily at a Roman villa. I ate the best Italian food in my life for six weeks straight and loved every minute of it.
I recently joined the Park Rangers under the National Parks Service this last summer of 2022. I became an Interpretive Ranger and taught the public about Mt. Rushmore and the surrounding area and site. It was very enjoyable, and I taught several programs.
At the University of Wyoming, my focus is on museums. I am doing research on Indigenous ledger art and how it has continued over time and how it's being produced and used today. I am focused on the Plains region for this research.
Jacob Arnzen - MA
I received my BA in Anthropology at Oregon State University in 2013. After OSU, I worked for multiple CRM companies before settling in with the USFS Malheur National Forest in 2015 and I continue to work for the agency. My research interest is specifically obsidian conveyance using XRF sourcing data within the Northern Great Basin region. My other interests include hunter-gather societies, lithic technologies, Paleoindian archaeology, geoarchaeology, GIS, and CRM policies and procedures.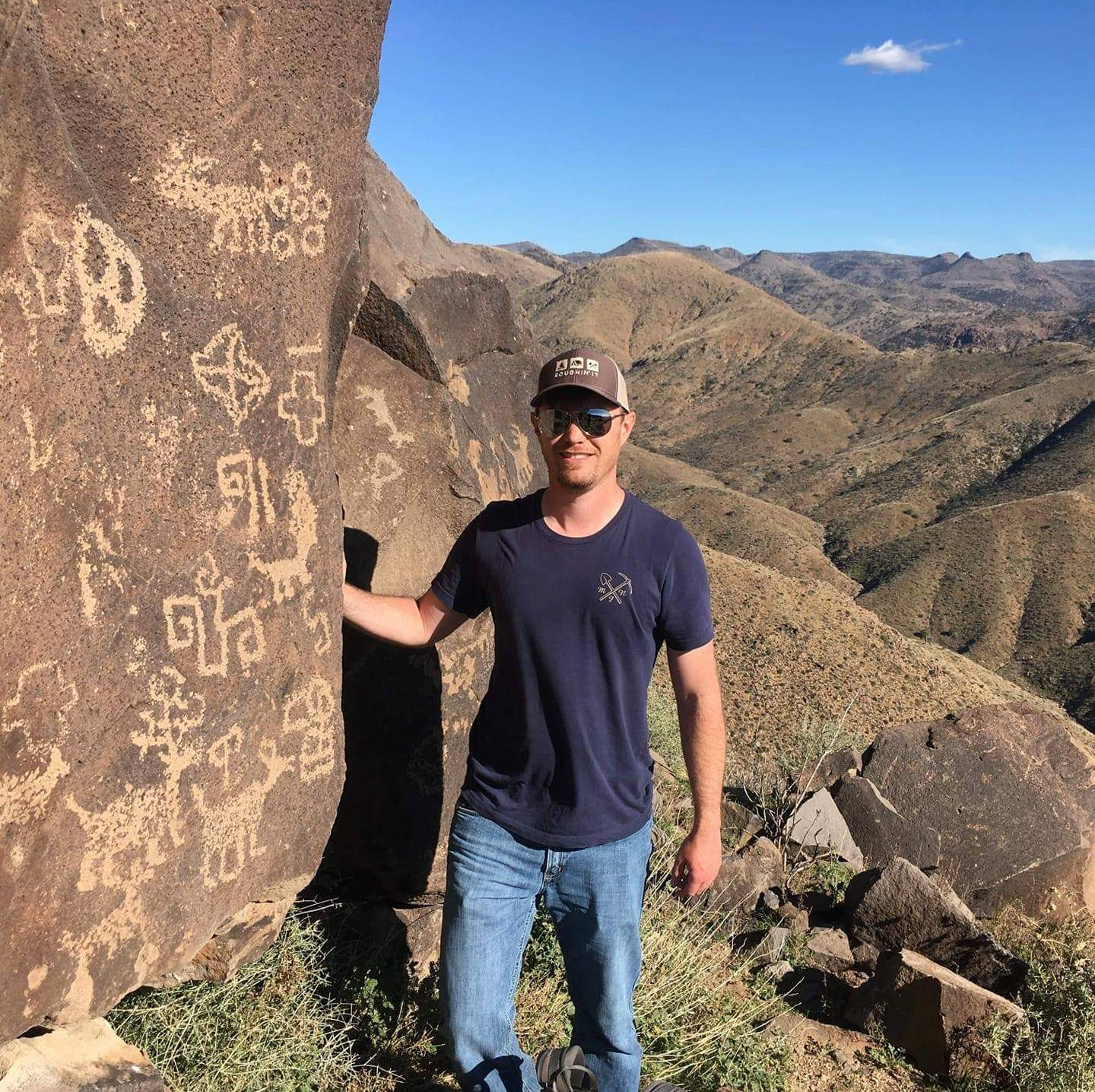 Daniel Garner - MA
I received a B.A. in Anthropology the University of Nevada- Las Vegas in 2005. After spending 12 years working in an unrelated field I decided it was time to go back to school. I received a second B.A. in Environmental Studies, with a minor in Biology, from Boise State in 2021. My interests include (but are not limited to) the relationship between technology and cultural change; in particular how an introduced technology affects the society it is introduced to. I am also interested in lithic technologies, experimental archaeology, and sacred landscapes. After spending 12 years working in a windowless cinderblock building, every day pursuing what I love is a good day.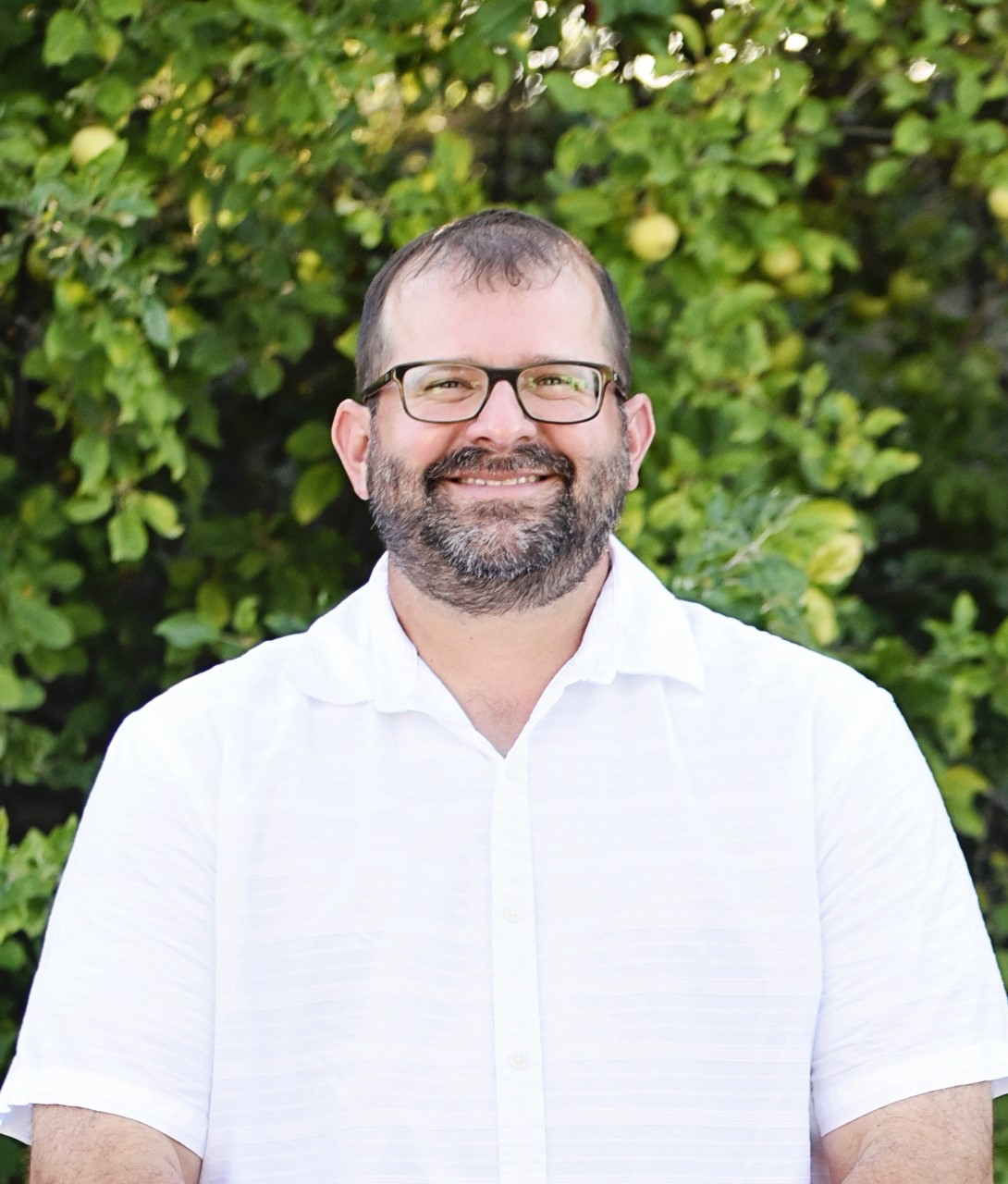 Mac Guthrie Larimer - MA
Indiana University graduate with a B.A. in Anthropology with minors in History and Criminal Justice. Current research interests include understanding 19th century "illicit" or socially unacceptable behaviors in the West through archaeological methods. Working on a Master's thesis regarding small-scale alcohol production in the archaeological record, specifically in Wyoming and the greater American West. Also interested in public archaeology, archaeological site management, and collaborating with descendant communities.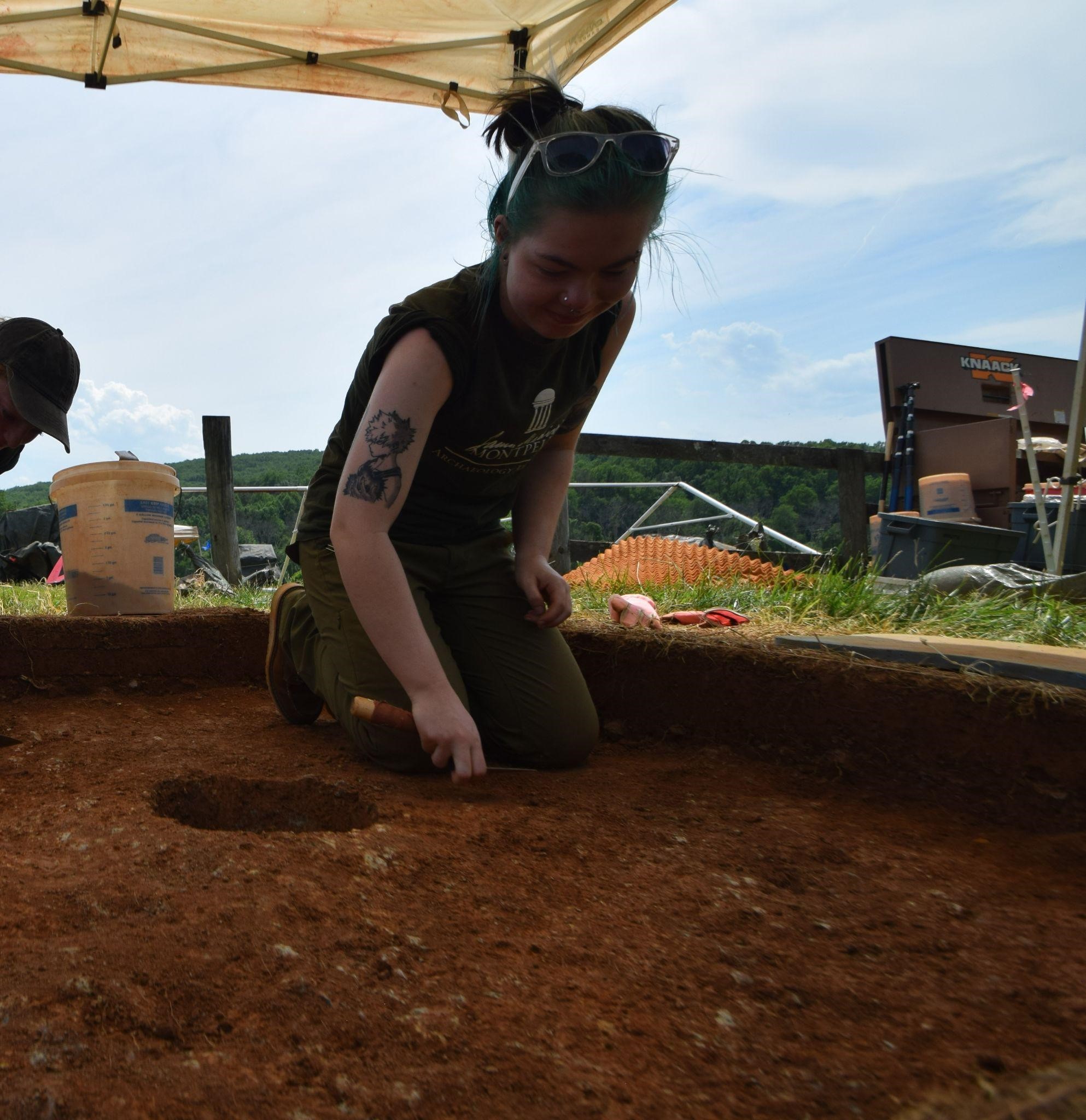 Casey Black – MA/PhD
I am from San Antonio, Texas and graduated with a B.A. in Anthropology and German with a minor in Museum Studies from Texas A&M University in spring of 2022. I have had the opportunity to participate in the Texas Archeological Society's field school held in Kerrville, Texas in the summer of 2021 and in 2022 I participated in a month long geoarchaeology project in Maryland. My research interests in anthropology include Paleoindian archaeology, geoarchaeology, zooarchaeology and optimal foraging theory, but I am especially interested in Proboscidean sites and the relationship between prehistoric humans and megafauna. When not thinking about archaeology, I love hiking and visiting zoos.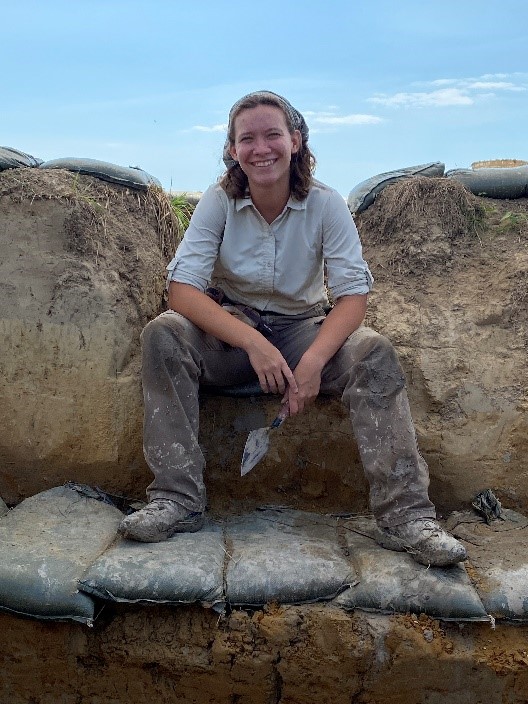 Mackenzie DePlata Peterson – MA
I grew up in the small town of Granby, Colorado with a great love of the outdoors and high-altitude forests. I ended up attending Kansas State University (Go Cats!) for my undergraduate career and discovered my love for anthropology. I knew after attending my first cultural anthropology class that I had to learn more. I finished my undergraduate with a Bachelor's in Anthropology and a minor in Spanish. My path finally lead back to my beloved mountains and I attended a field school at La Prele with the University of Wyoming. Somehow that did not scare me away because I came back to work at the site again this past summer. I am very interested in continuing to study the rich prehistory of the Rocky Mountain region as well as the American Southwest and Mesoamerica.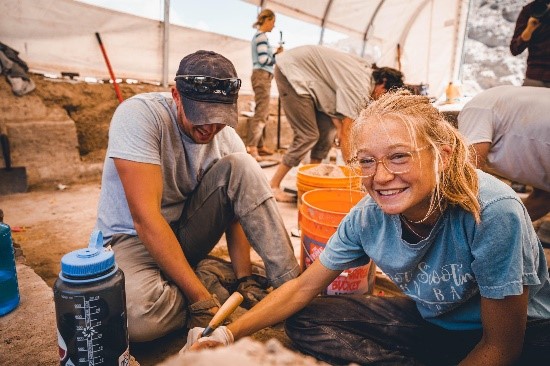 Sean Carey – MA
My name is Sean Carey and I am a new Masters student at the University of Wyoming. I am interested in Paleo Indian archaeology. I completed my undergrad at the University of Wisconsin-Milwaukee. I first started fieldwork here in Wyoming while attending the 2021 field school. After having a blast at field school I began working in CRM. I have worked CRM projects in Oregon, Washington, California, Nevada, Illinois, Iowa, and North Dakota.