Anthropology M.A. Program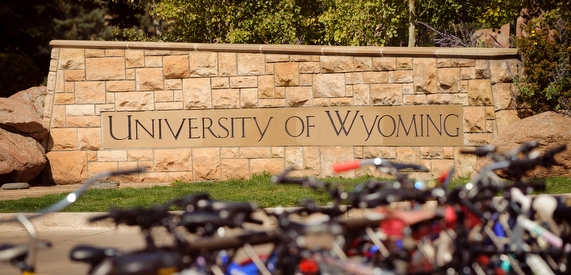 Master's (M.A.) Degree in Anthropology
The University of Wyoming's Master's of Arts in Anthropology is designed to be completed in two years, and to teach students the skills required for conducting rigorous research.  To emphasize the importance for well rounded education, M.A. students are required to take core courses in cultural, biological, and linguistic anthropology, and archaeology.
*Application Deadlines*
MA Applicants: FEBRUARY 15


Program Requirements
In addition to the minimum requirements listed in the Graduate Bulletin, the Department of Anthropology has the following requirements.  Click here for a checklist for completing these items.
1. Completion of the university requirements for the M.A. degree
Plan A requires a minimum of 26 hours of acceptable graduate coursework and 4 hours of thesis research, a thesis presentation and a thesis (final written project).

Plan B requires minimum of 30 hours of coursework. At least 14 hours of acceptable graduate coursework must be in major field.

At least 21 hours of coursework must be completed at the University of Wyoming.

At least two semesters of a single foreign language must be completed either prior to enrolling in the program or during your time in the graduate program.  Latin does not count as a foreign language.
FAQ: Can I transfer some credit hours from my previous institution to count towards my degree?
Answer: Yes, transfer credit hours will require departmental approval. You need at least 21 credit hours to be completed at the University of Wyoming.
2. Completion, with a grade of "B" or better, of a four course sequence; this sequence will consist of ANTH 5010 (20th Century Anthropological Thought) and ANTH 5020 (Biological Anthropology); and ANTH 5015 (Archaeological Theory and Method) and ANTH 5030 (Linguistic Anthropology).
FAQ: Do I have to take these classes?
Answer: YES.
FAQ: Do I have to take these classes in the semesters they are offered (complete all four in the first year of study)?
Answer: Yes. These "core" classes will help you prepare for the thesis presentation exam and your thesis research. If you do not complete them in your first year you will likely delay completion of your degree.
FAQ: Wait, that's 4 classes at 3 credits each, that only adds up to 12 credit hours don't I need 14 more to graduate?
Answer: Yes. Most graduate students take between 3-4 classes per semester (about 9-12 credits hours). For your first two semesters in the program you should enroll in the 2 core classes per semester plus one additional graduate level course of your choice. In your second year you can take whichever graduate courses you choose plus some thesis hours (a minimum of 4 is required by the Graduate School).
3. Successful completion of a public thesis presentation at the end of the first year.
4. Successful completion of a thesis and a public thesis defense.
FAQ: When do I have to complete my thesis?
Answer: Usually students complete their thesis at the end of their second year or in the first semester of their third year.
FAQ: Where do I find information about the requirements for the thesis?
Answer: See the checklist. You should also review the University Catalog and the University requirements (https://acalogcatalog.uwyo.edu/content.php?catoid=4&navoid=135) and make sure you follow the guidelines set by ProQuest (http://www.uwyo.edu/research/copyright/). You can view an example of an electronically submitted thesis or dissertation here (http://www.proquest.com/products-services/pqdtglobal.html).