July 1 - September 9, 2017
East Gallery
---
Jon Schueler (American, 1916-1992) was a second-generation Abstract Expressionist whose imagery depends on the existence of something observed. His focus is almost entirely on landscape, most particularly on "skyscape" or "lightscape." The paintings convey nature at a specific moment, such as the build up of clouds with the filtered sun breaking through. Using a range of color to express light, from subdued grey to intense red, Schueler creates paintings that are not only full of life and movement but are emotionally charged.
Schueler was born in Milwaukee, Wisconsin in 1916 and received his BA and MA from the University of Wisconsin at Madison.  Following World War II, where he flew missions over France and Germany as a B-17 navigator, he attended the California School of Fine Arts (1948-51) where he was surrounded by group of historically important artists who led to the development of the Bay Area Figurative Movement of painting.  Schueler moved to New York in 1951, which became his base until his death in 1992.  However, these years were dotted with visits to Mallaig, Scotland, where the light and weather of the area became the hallmark for his signature style.
In 2017, the University of Wyoming Art Museum worked with the Jon Schueler Estate to create the largest publicly held collection of his work. These newly acquired paintings will be highlighted in the exhibition Jon Schueler: Paintings.
Funded in part by Patricia Guthrie Special Exhibitions Endowment and UW Art Museum Gala Funds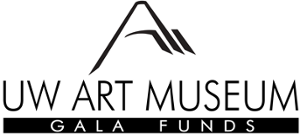 Images: 
Left: Jon Schueler (American, 1916-1992), The Sea is Red (o/c 58-44),1958, oil on canvas, 67 x 72 inches, gift of the Jon Schueler Estate, T2016.4.16, ©Jon Schueler Estate 
Right: Jon Schueler (American, 1916-1992), Grey Snow Cloud (o/c 60-6), 1960, oil on canvas, 31-5/8 x 39-1/4 inches, gift of the Jon Schueler Estate, T2016.5.5, ©Jon Schueler Estate