Skyscapes: Selections from the Art Museum Collection
April 1 – September 9, 2017
Chicago Gallery
---
Throughout history, landscapes have been an important subject for artists. For some, placing focus on the sky, rather than the land, to create "skyscapes." Skyscapes vary from completely abstract to realist representations which may include minimal views of the land. Skyscapes illustrates a variety of methods and approaches of how artists interpret the sky.
As part of the Romanticism movement, artists in the late 18th-century used the sky to emphasize intense emotions such as apprehension, horror, terror and awe through depictions of stormy skies over wild landscapes. Albert Bierstadt for example, depicted a sky that is both tumultuous and sunny at the same time to illustrate to the viewer that the landscape of the Tetons is dangerous and beautiful at the same time.
This idea of the sky setting the emotive aspect of the image has continued to develop over time in a variety of mediums including painting, photography, and prints. Artists may use muted, cloudless skies to illustrate the expansiveness of space or the absence of civilization. When depicted as a reflection in water, it becomes a means in which the boundaries between earth and sky are indistinguishable. While the use bold colors of sunrise or sunset can signify a beginning or end. Because the sky is in reality nothing more than atmosphere, it can be depicted in a myriad of colors, textures and shapes to create something both tangible and nostalgic in an artwork that is left to the interpretation of the viewer.
Drawn from Art Museum's collection to complement Jon Schueler: Weathering Skies (April 1 – June 24) and Jon Schueler: Paintings (July 1 – September 9) in an adjacent gallery, allowing for a broader context for artistic explorations on the subject of the sky. 
Funded in part by UW Art Museum Gala Funds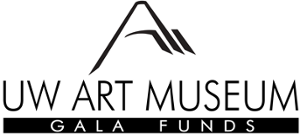 Images:
Left: Emilio Sanchez (Cuban/American, 1921-1999), New York Skies, 1980, oil on canvas, 16 x 20 inches, gift of the Emilio Sanchez Foundation, 2011.7.5
Right: Herman Herzog (German/American, 1831-1932), Coast of Maine – Setting Sun, not dated, oil on canvas, 15-1/8 x 22-1/8 inches, Gift of Mrs. Victor H. Neirinckx, 1982.188