January 27 - May 26, 2018
Boyle and South One Galleries
---
Never before seen in its entirety, the UW Art Museum is proud to present The Andy Warhol Photographic Legacy Gift. The exhibition includes over 100 Polaroid photographs and gelatin silver prints generously donated by the Andy Warhol Foundation for the Visual Arts to the University of Wyoming Art Museum in 2008. This exhibition marks the occasion of the 10th anniversary of the gift. The exhibition features a wide selection of portraits, celebrity snapshots, nudes, party photos, still lifes, and city scenes produced by Andy Warhol (American, 1928 – 1987) throughout his career.
Warhol's Polaroid portraits reveal a candid engagement between himself and his subjects. Warhol often selected artists whom he admired as well as those celebrities, tycoons, and socialites that occupied the wealthy New York social sphere from the 1960s to 1980s. Polaroid portraits like these formed the basis for Warhol's iconic silkscreen paintings, drawings, and prints. Warhol's gelatin silver prints, on the other hand, illustrate Warhol's compulsive desire to document the time and place in which he lived through the moment, paparazzi-style photographs. These images work to expose Warhol's intense curiosity, compositional skills and the attention he paid to his surroundings. 
The Andy Warhol Photographic Legacy Program was launched in 2007 on the 20th anniversary of the creation of the Andy Warhol Foundation for the Visual Arts. The program was responsible for donating over 28,500 photographs by Andy Warhol to educational institutions all across the United States. The goal of the program was to provide greater access to Warhol's work and process. Now, his photographs reside in over 180 university museums, galleries, and private collections.
Funded in part by UW Art Museum Gala Funds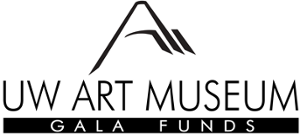 Images: 
Left: Andy Warhol (American, 1928-1987), Sylvester Stallone, 1980, polaroid, 4 x 3 inches, Andy Warhol Foundation for the Visual Arts, Inc., The Andy Warhol Photographic Legacy Program, 2008.13.60, ©The Andy Warhol Foundation for the Visual Arts, Inc / Artists Rights Society (ARS), New York
Right: Andy Warhol (American, 1928-1987), Caroline Princess of Monaco, 1983, Polacolor ER, 4 x 3 inches, Andy Warhol Foundation for the Visual Arts, Inc., The Andy Warhol Photographic Legacy Program, 2008.13.9, ©The Andy Warhol Foundation for the Visual Arts, Inc / Artists Rights Society (ARS), New York