Contact Us
ASUW Office
1000 E. University Ave.
Wyoming Union, Room 020, WY 82071
Phone: (307) 766-5204
Email: asuwgov@uwyo.edu
ASUW Student Government Response to This Week's Racist Attack and Commitment to Meaningful Action
Published February 19, 2021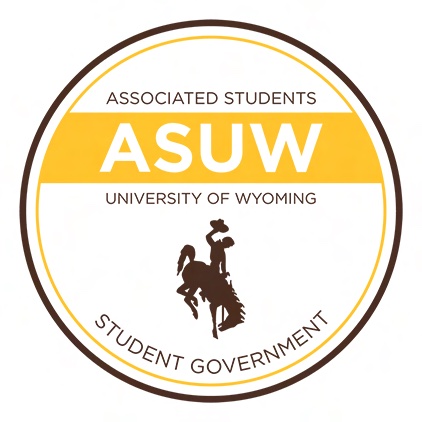 Students,

          The Associated Students at the University of Wyoming are outraged at the racist attack that occurred at a Black History Month Event on Monday. It is ASUW's first and foremost priority to unequivocally and wholeheartedly support students and represent them to the best of our ability. The University of Wyoming's leadership must understand that students of color do not feel safe or welcome on this campus, and the depictions of racial and sexual violence from the attack on Monday further put students of color at risk. Students of color do not feel adequately supported by the University of Wyoming in general or after horrific incidents such as the one that occurred on Monday.
          ASUW shall always stand in solidarity with students that have systemically been underrepresented and will continue to work at restructuring our student government to better amplify the voices of BIPOC students. As ASUW continues to work internally to make systemic improvements, we also hope that the UW administration will seek to work in congruence with the needs and desires of the student body. In order for the University of Wyoming to be the institution, it is meant to be for Wyoming, there must be clearly established goals that ensure every single student who comes to this institution has an overwhelmingly positive experience, and that starts with UW's administration actively listening to, working with, and working for students - especially the most historically underrepresented students on campus.
          We understand that ASUW statements must be followed with tangible and effective actions that engage in social justice work on campus, and we must also be held accountable for the role our body has played in perpetuating the systemic issues that plague our student body. We commit ourselves to finding tangible ways we can support students of color and advancing long-lasting structural change at the University of Wyoming. Creating a more welcoming and safe campus for all students does not happen overnight, but that does not excuse complacency today. We encourage students to reach out to us to express their concerns and to help us create the change this campus needs so desperately. ASUW is working for you and with you.

In solidarity,

Riley Talamantes, ASUW President
Courtney Titus, ASUW Vice President

The ASUW Executive Branch

The ASUW Student Senate Officers and Steering Committee

Maeve Knepper and Kathryn Tay, United Multicultural Council Co-Chairs
Contact Us
ASUW Office
1000 E. University Ave.
Wyoming Union, Room 020, WY 82071
Phone: (307) 766-5204
Email: asuwgov@uwyo.edu