Contact Us
ASUW Office
1000 E. University Ave.
Wyoming Union, Room 020, WY 82071
Phone: (307) 766-5204
Email: asuwgov@uwyo.edu
Elections Results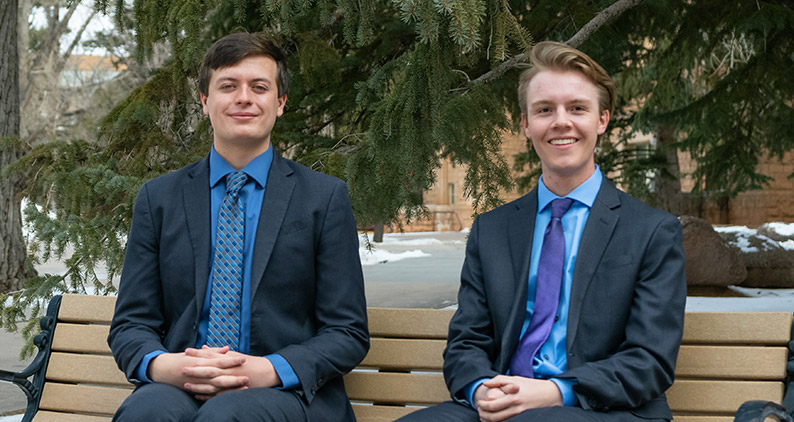 The Swilling Anderson ticket won the ASUW General Election for ASUW President and Vice President.
Hunter Swilling and Colter Anderson were elected to serve as the President and Vice President of the 109th Administration. 30 of the 32 Senate seats were filled, and two ballot initiatives to amend the ASUW Constitution were passed as well.

The ASUW Elections Committee thanks all who participated and voted in the 2021 ASUW General Election.
The complete detailed results can be found on the ASUW Elections page. It details every elected position and referendums.
Contact Us
ASUW Office
1000 E. University Ave.
Wyoming Union, Room 020, WY 82071
Phone: (307) 766-5204
Email: asuwgov@uwyo.edu