About the Graduate Program
The Department of Atmospheric Science is recognized world-wide for its mostly observational work in atmospheric physics. We offer programs leading to the Master of Science (M.S.) and Doctor of Philosophy (Ph.D.) degrees. The degree programs incorporate both coursework and research activity components. Students take core courses as well as elective courses chosen both from those offered in our graduate curriculum and by other departments. Each student's overall coursework program is individually tailored to his/her specific needs and interests.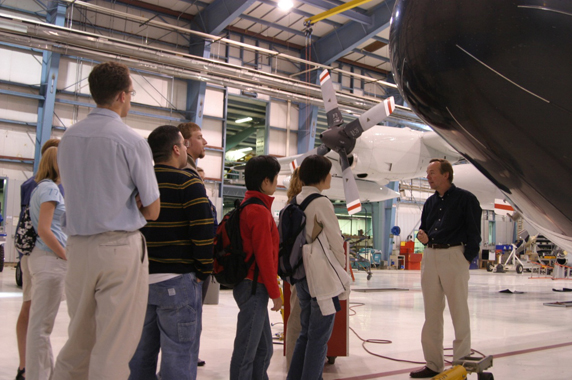 Our graduate students actively participate in one of the active research areas, thereby usually receiving a research stipend. These projects offer a variety of exciting research opportunities, including participation in field experiments in the polar regions, and in those using the Wyoming King Air research aircraft or one of our many other research facilities in various locations. Laboratory studies, analyses of weather events, and numerical simulations of atmospheric phenomena are also conducted. This research work subsequently forms the basis of the student's dissertation or thesis, as required for graduation.
Several new graduate students are admitted into the program every year. Typically students are admitted at the beginning of the fall term to work into the core curriculum requirements. Prospective students should review our opportunities for graduate research assistantships and are encouraged to contact faculty who are actively recruiting students for the coming terms in the research areas of interest to the student. Applications are accepted at any time, but prospective students are encouraged to apply during the fall term of their senior year. Review of applications typically begins over winter break and admittance offers are extended throughout the spring semester.