University of Wyoming,
Atmospheric Science,
EN 6034
Dept. 3038
1000 E. University Ave.
Laramie, WY 82071
Phone: (307)766-3245
Email:
parish@uwyo.edu
PhD Graduate Assistant Opportunities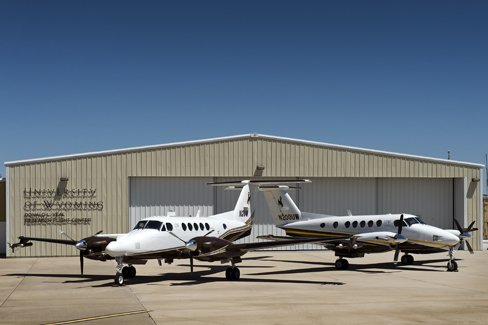 The Department of Atmospheric Science invites applications for PhD Graduate Assistantships in the areas of climate modeling, water resources, aerosol and cloud physics, airborne observations, and remote sensing. Graduate  Assistantships include stipend, summer salary, full tuition and fees, and health insurance. Applicants with a strong physical science or engineering undergraduate degree will be considered, and an undergraduate degree in atmospheric science or meteorology, although significant, is not required. The department profile can be found at http://www.uwyo.edu/atsc/profile/.
Graduate Assistantship Opportunities in Atmospheric Science

Opportunities Fall 2015

7.  Cloud remote sensing and model evaluation (Dr. Wang)

8.  Airborne Raman lidar data analyses and applications (Dr. Wang)

9.  Improving the performance of next generation climate models at high   resolutions. (Dr. X. Liu)

10.  Understanding and modeling deep convective clouds and their interactions with aerosols. (Dr. X. Liu)

11.  Global Iron Dissolution: Connections Between Dust, Ocean Biogeochemistry and Climate. (Dr. X. Liu)

HOW TO APPLY:

http://www.uwyo.edu/atsc/howtoapply/

CONTACT:

University of Wyoming
Department of Atmospheric Science
Dept. 3038
1000 E. University Ave.
Laramie WY 82071 USA
sallen@uwyo.edu

Field research involving the deployment of a new class of snowfall sensor, the hotplate gauge, and interdisciplinary work with a team composed of researchers from UW Departments Atmospheric Science, Botany, Geology and Geophysics, and Ecosystem Science and Management. (Dr. Snider)
Laboratory calibration and characterization for airborne in situ cloud microphysics probes. (Dr. French)
Ice initiation and growth in mixed phase orographic clouds based on in situ and radar observations. (Dr. French and Dr. Geerts)
Evaluation of airborne cloud microphysics measurements. (Dr. French)
Mixed-phase convective clouds in the high-latitude boundary layer: observations and model parameterization (Dr. Geerts in collaboration with Dr. Xue at NCAR)
Regional climate modeling of orographic precipitation and snowpack dynamics (Dr. Geerts in collaboration with several UW faculty)