Barnyards & Backyards: Rural Living in Wyoming
Barnyards & Backyards
Current Issue
This informative, concise, and timely quarterly magazine is made for YOU the rural landowner, or backyard enthusiast.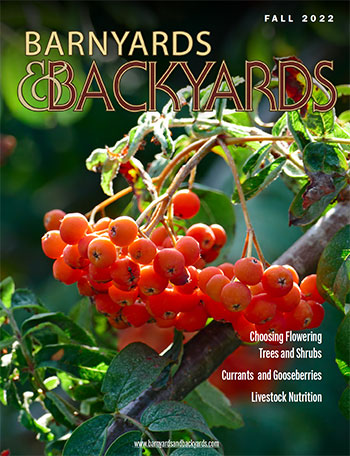 Choosing flowering trees and shrubs for a Wyoming landscape
Rehab for disturbed pastures
Currants and gooseberries weather Wyoming's harsh winters and can sweeten summers
How much rain didn't you get?
Know your neighbors (especially the reptilian kind)
Simple habits lead to large (water) savings
Understanding livestock nutritional requirements
An ode to the sweet smells of summer
If your question is used in the "Ask Sam" feature, you will receive 1 year subscription free!