The College of Engineering and Applied Science looks forward to the opportunity to engage students and teachers in hands-on learning to build knowledge and understanding in the field of engineering. Strength in K-14 education can enhance the quality and quantity of students who pursue STEM programs at UW and ultimately pursue high-impact careers in the State. K-14 STEM Education is a critical component of the Tier-1 Engineering Initiative.
---
Cindy Jones, K-14 Outreach Project Coordinator

(307) 766-4236 | cynthia.jones@uwyo.edu | EN 2081
Cindy, a native Texan and recent resident of beautiful Wyoming, is an educator with 25 years experience facilitating authentic learning opportunities in K-12 classrooms. She holds a BA in English, an M.A.Ed. in Educational Leadership, and is a Ph.D. Candidate in Education: Learning, Instruction, and Innovation. Cindy has worked as a teacher, literacy coach, school improvement specialist, reading interventionist, teacher development specialist, and educational consultant. She is thrilled to join the UW family in a role that will allow her to continue her work in K-12 classrooms while supporting the College of Engineering and Applied Science engineering initiative with K-14 STEM outreach. In her free time, Cindy enjoys hiking, camping, traveling, fishing, baking, cooking, reading, and spending time with her beautiful family. 
---
Sara Bashir, K-12 Outreach Ambassador
My name is Sara, and I was born and raised in the great country of Egypt. I graduated from the University of Wyoming last May of 2019, and I am currently back in my first year of graduate school studying Civil engineering. After having completed my bachelor's degree at the University of Wyoming's College of Engineering and Applied Sciences, I knew UW was not just a university for me. It was more like a home.  My passion for learning more and more about engineering played a big role in my growing drive of teaching it to others. So I have been involved with the K-12 outreach program since my freshman year in college, previously known as "Exploring Engineering." There is absolutely nothing that can make my day more than a big smile or the shining eyes of excitement from the kids I have been working with. I have also been one of the CEAS student ambassadors, the Institute of Transportation Engineers president, and the American Society of Civil Engineers JEC representative throughout my time at UW. 
---
Aisha Balogun, K-12 Outreach Ambassador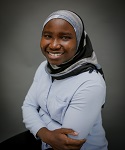 I am a senior with a major in Computer Engineering and a minor in Computer Science and the Honors Program. I'm from Kwara State, Nigeria. I had an interest in robotics growing up and decided to go to college in the United States for a more practical education. I chose to study computer engineering because of my interesting in math, science, and computing courses as far back as in junior high school. I do research with a humanoid robot, and I aspire to bridge the education divide and increase accessibility to online learning in developing countries. My career interests are in software engineering and mobile development to be specific. I'm passionate about helping students develop an interest in science, technology, engineering, and mathematics (STEM). I believe understanding the various STEM fields would help students make a better-informed decision while selecting a college degree and, ultimately, a career path. My other interests include soccer, table tennis, photography, and mentorship. 
Email nbalogun@uwyo.edu to learn more about: computer engineering, computer science, Honors Program, international students, internships, scholarships, Tau Beta Pi (TBP). 
---
Courtney Smith, K-12 Outreach Ambassador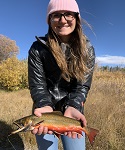 I am a senior in Petroleum Engineering. Originally from Calgary, Alberta, Canada, I transferred to Wyoming as an international students. I obtained my petroleum engineering diploma from Southern Alberta Institute of Technology (SAIT) in 2018. After arriving at UWYO, I started getting involved in different programs, including the Society of Petroleum Engineers (SPE) for which I will be attended the national conference in Anaheim this fall. UWYO also took me on a Texas Trek allowing me to gain more knowledge and reach out to industry professionals. I wanted to be a K-12 outreach ambassador as I always struggled with what I wanted to do after grade school, and I would love to share my enjoyment of the engineering field. During my free time I enjoy hanging out with the many friends I have made, hiking in Medicine Bow and Happy Jack, and, my overall favorite thing to do is go fishing. 
---
Jorden Schulte, K-12 Outreach Ambassador
I am a Wyoming native who has been fascinated with science since a very young age. Thermopolis, Torrington, Cody, and Laramie have all been home to me. I graduated from Cody High School, and I received my B.S. in Mechanical Engineering from the University of Wyoming last May. I am now a Master's degree candidate at UW focusing in computational fluid dynamics. Wind energy and aerodynamics are my passions and motivations fo pursuing and advanced degree. I plan on working in one of those industries after I graduate. Physics, science, and math are my favorite subjects to study and to teach others. Since elementary school I have been tinkering with mechanical devices and exploring electronics. I was inspired to become an engineer after following the lead of older role models and siblings. I hope I can motivation the same fascination for engineering and science in a few others by being a K-12 outreach ambassador. Outside of school I enjoy learning and experiencing new things. This is why I have always loved reading. Whether it is history, literature, mystery, or science fiction, there is something to learn. Also, I am always hunting in the fall, skiing the Rockies through the winter, and going on backpacking trips over the summer. I believe my range of experiences and interests will help me connect with you students and spark an interest in STEM education. 
---
Tanisha Flamond, K-12 Outreach Ambassador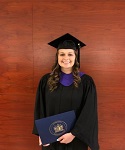 I am currently a senior in Petroleum Engineering and an international transfer student. Formerly residing in Calgary, Alberta Canada, I received my associate degree in Petroleum Engineering Technology in April 2018 from the Southern Alberta Institute of Technology (SAIT). I decided that it would be best to further my education to obtain my Bachelor of Science in Petroleum Engineering, and I transferred to the University of Wyoming in the Fall of 2018. I chose UW because of a transfer agreement between SAIT and UW, as well as having knowledgeable representatives that made the transfer a smooth process. I am a member of the Society of Petroleum Engineers (SPE), Society of Women Engineers (SWE), and the American Association of Drilling Engineers (AADE) which have proven valuable to my education by getting involved. I received internships in the oil and gas industry for the last two summers which taught me a lot about being involved and teaching others about engineering. Outside of University, I enjoy quading, dirt biking, camping, snowboarding, hiking and pretty much everything else outdoors! I look forward to being a UW K-12 outreach ambassador creating new experiences and friendships. If you have any questions, feel free to contact me! 
---
Geetu Babu, K-12 Outreach Ambassador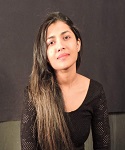 I'm a junior in Chemical Engineering with a minor in Bioengineering. I'm from Dubai and have been born and raised in the United Arab Emirates. With more than 200 nationalities living together, I have had a multi-cultural way of life as long as I can remember. I can read and write four scripts and can communicate in more than 7 languages. I have always been into the sciences and wanted to pursue a degree that would allow me the best of both medical sciences and engineering. I decided to study in the United States because of the quality of education provided here along with the variety of opportunities for study and research as I work towards graduate school. UW offers a great engineering program in terms of both academics and tuition for an international student. I've had a huge learning experience since being here. A year after I started studying here I was diagnosed with an auto-immune illness which led me to take a year off, and I was unsure I would be able to continue my education. I'm extremely thankful to my professors and Disability Services who rallied around me and did not allow me to give up. I am eager to give back and make a difference by encouraging learning in people of all abilities. I have been part of programs at UW such as MSLI (Multicultural Student Leadership Initiative), Mental Health Awareness Initiatives as well as being a Wellness Ambassador . Currently I'm a member of AIChE, Engineers without Borders, ISS, and Milaap. Children have a world of opportunity in front of the, and I believe K-12 outreach program is an excellent way to inspire thinking and creativity while exposing learners to what engineering is and what they can do with it. I'm excited to be a part of this program and be a part of the future this brings about.  
---
Anthony Ludwar, K-12 Outreach Ambassador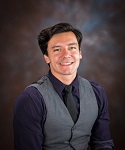 Anthony is an anticipated graduate of the architectural engineering program at the University of Wyoming, where he focuses on the design process of mechanical, electrical, and plumbing systems of buildings. After graduating he plans to apply his education to the design industry and take part in designing sustainable and economical buildings of the future. Simultaneously, he takes great interest in working with the community as an engineer to inspire and educate future professionals of the STEM industry. 
---
Gareth Flowers, K-12 Outreach Ambassador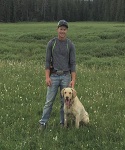 Gareth is a junior majoring in Chemical Engineering at the University of Wyoming. Born and raised in Powell, Gareth has always loved Wyoming. When he's not studying, Gareth enjoys hunting with his sidekick, Raphe, a Chesapeake Bay Retriever, and playing guitar, Since transferring from Northwest College, Gareth has been involved with the WyoGold Leadership Council, and is currently the Philanthropy Chair for the council. As a first-generation Poke, he is excited to be connected with the University's History through the Alumni Association. 
---
Zander Kurnizki, K-12 Outreach Ambassador
As a College of Engineering and Applied Science member and ambassador, I enjoy sharing what it means to be a student of engineering, a general science enthusiast, and a lifelong learner. I am a second year graduate student obtaining my Masters of Science degree in Civil Engineering and Water Resources. My research is focused on groundwater and its response to future sea level rise within tidally restricted wetlands, a critical area of study given the large number of communities that will be affected by rising sea levels. My interest in water-related research began while I was obtaining my Bachelors of Science degree in Environmental Resources Engineering from Humboldt State University (HSU) in California, the state where I grew up. After graduating from HSU I took a detour from being a full time student to teach mathematics and physics for two years in Liberia on the west coast of Africa with the United States Peace Corps. When I wasn't facilitating learning in the classroom, I was busy with secondary projects in my community including touring, helping learners to improve reading comprehension, and building interest in science. This experience only enhanced my drive for finding ways to improve humanity's interactions with its surroundings through science and engineering. My passion for learning is balanced with a passion for sharing what I know, especially to individuals growing up without the same privileges I have had. I believe in a diverse community that promotes cooperation between groups and individuals that both sustains non-harmful traditions and allows for positive change. It is our responsibility to hold ourselves accountable for our actions to the Earth to create and maintain a system which allows us to learn about and improve our ecologically interconnected environment. We are all learning and understanding more about where we came from, who we are, and where we are going. Working as a K-12 Student Ambassador means passing that fascination of the unknown onto future generations. 
---
Bilal Madjour

Bilal is from Algeria and a junior student in Architectural Engineering with a minor in Interior Design. He holds an AS degree in Drafting Technology and Engineering Design. He is simultaneously a student intern at the Real Estate Operations. After graduating, Bilal seeks to work on designs that deliver and enhance well-being spaces and green systems. 
---
Bridger Helm
Bridger is a senior studying Civil Engineering. The beautiful state of Wyoming has always been home to Bridger as he has lived in Laramie or Casper his entire life. He is currently involved in the Institute of Transportation Engineers (ITE) as the president and is also a member of the American Society of Civil Engineers (ASCE). Along with his schooling, Bridger is an intern for the Wyoming Department of Transportation where he gets hands on design experience. Discovering his passion for engineering from teachers and older students during high school, Bridger is hoping to carry on this passion to younger students. he wants to expose younger students to all of the possibilities their future can hold and help them ignite a passion for STEM. In his free time Bridger enjoys attending UW sporting events, hiking, fishing, hunting, camping and hanging out with friends. Bridger looks forward to creating memorable experiences for students. Feel free to contact him! bhelm1@uwyo.edu