Chemical Engineering
College of Engineering and Applied Science
Apply to Graduate School at UW! 
Thank you for your interest in graduate education in the Department of Chemical  Engineering at the University of Wyoming. The link at the bottom of this page will allow you to apply for graduate study via an electronic application system.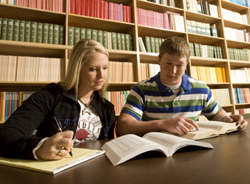 Deadlines to submit applications:
For Fall 2015: February 1, 2015
No spring admission
We encourage early applications, and will continue considering applications until the deadline is met or until all of the positions are filled.
Minimum criteria for admission:
GRE scores with a minimum of 305 (verbal/quantitative combined)(new exam) or 1150 (old exam).
TOEFL scores (for international students only) with a minimum score of 80.  Or IELTS with a minimum score of 6.5. 
Undergraduate GPA of 3.0 or above. 
Other required materials:
Official transcripts from all colleges or universities you have previously attended.
Three letters of recommendation.
Statement of purpose.
If you meet the minimum criteria and would like to proceed,
***Please note that for the online application, you will need to upload unofficial documents for the initial review.  You will not need to mail unofficial copies of your scores, statement of purpose or transcripts.  If admitted, then you will need to send official GRE & TOEFL (or IELTS) scores from ETS and also official transcripts from your university.