Nuclear Magnetic Resonance Facility
Department of Chemistry
Bruker Avance III 400 MHz NMR
 
The Bruker Avance III 400 is equipped with three probes which cover a wide range of experiments, with capabilities ranging from high sensitivity observation of proton, carbon, phosphorous, and fluorine to allowing observation of a large number of more exotic nuclei. This instrument is set up for rapid throughput of routine samples. It is capable of performing most modern liquid phase NMR experiments including state of the art two and three dimensional experiments with pulsed field gradients. It is available to departmental users to solve structural problems requiring high resolution capabilities.
Sign up for time on the 400 MHz instrument NMR schedule.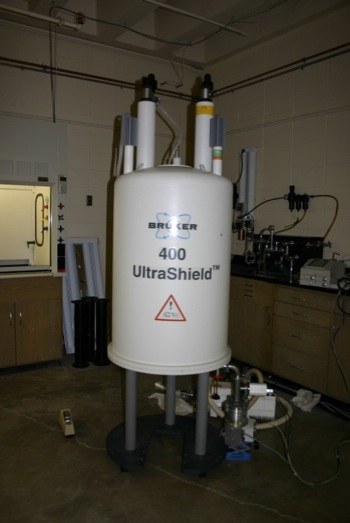 Fig. 1: 400 MHz instrument.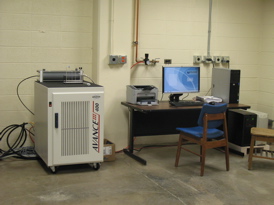 Fig. 2: Console setup for 400 MHz instrument.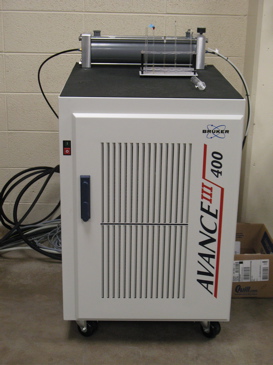 Fig. 3: Console for 400 MHz instrument.