Play Therapy Online Graduate Certificate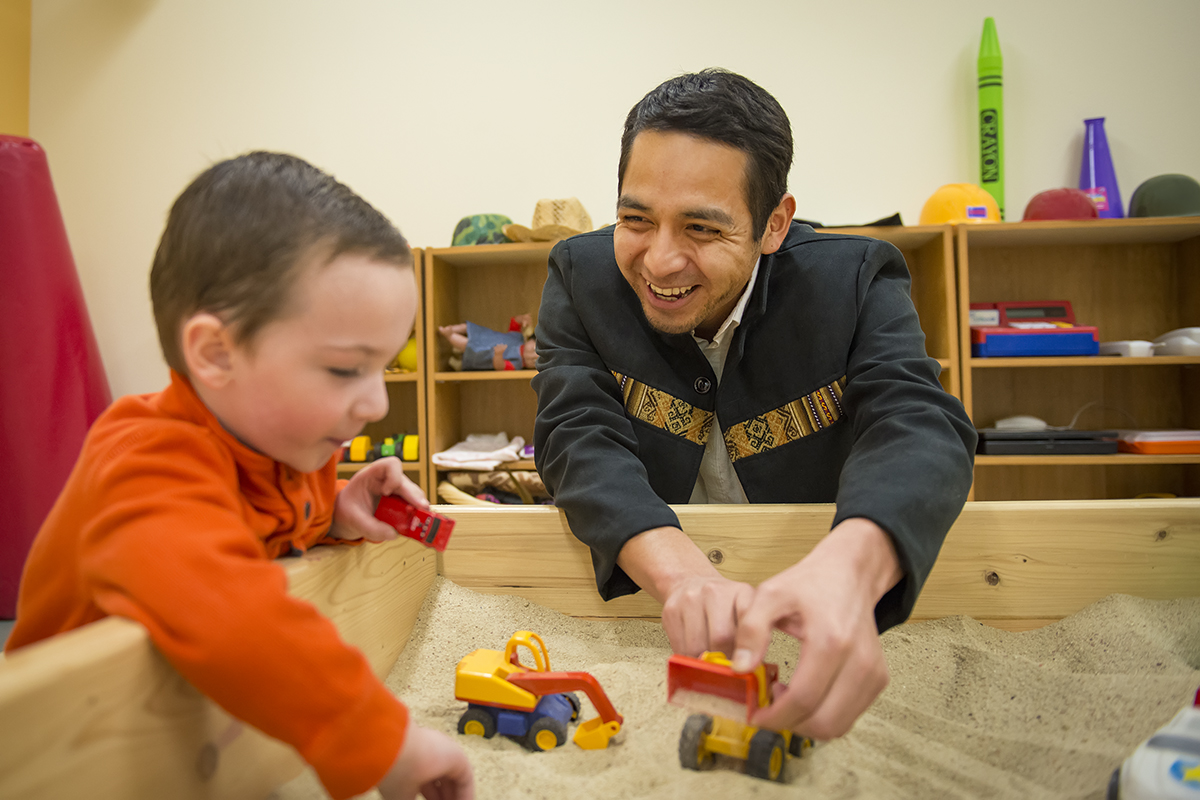 The purpose of this new online graduate certificate program is to meet the 150 clock training hours required by the Association for Play Therapy to become a Registered Play Therapist (RPT) or a School-Based Registered Play Therapist (SB-RPT). The program is designed for completion in one academic year with cohort groups beginning annually in the fall semester. This 7-hour graduate level certificate program meets the academic content hours requirement for participants. (APT Approved Provider 10-288)
Requirements: Masters degree or higher mental health degree from an institution of higher education. Participants are responsible for meeting the additional requirements outlined by the Association for Play Therapy.
**Please click here to see directions on how to complete your Play Therapy Certificate program.
Apply now for Fall 2021. Applications deadline is July 1, 2021.
ONLINE GRADUATE CERTIFICATE COURSES
Credit Hours
Course Name
3
CNSL 5341 - Play Therapy and Expressive Arts - Offered Fall Term
1
CNSL 5342 - Theoretical Models of Play Therapy - Offered J-Term (Winter Break)
3
CNSL 5343 - Filial and Family Play Therapy - Offered Spring Term
7
 = 150 Training Hours - Required by the Association of Play Therapy
---
Rocky Mountain Center for Play Therapy
The Rocky Mountain Center of Play Therapy Studies is one of the few approved U.S. centers for play therapy education through the Association for Play Therapy. The underlying philosophy of child-centered play therapy is that play is the child's language, and toys are the child's words (Landreth, 2002).
The utilization of play in therapy enables children to communicate their inner world. Provided with facilitative toys, children bring their feelings to the surface, giving them the opportunity to face their emotional world.  They learn self-regulation regarding emotion, contributing to a stronger sense of self.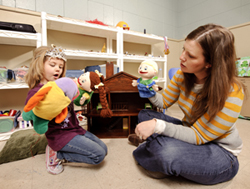 The counseling program at the University of Wyoming is proud to provide ongoing training, clinical practice, and supervision for play therapy.  The play therapy center facilitates a bi-annual summer play therapy conference that features premier speakers and practitioners in the field of play therapy. 
We offer graduate level courses in play therapy, clinical practice and supervision at our University-based clinic and opportunities to participate in ongoing play therapy research and scholarship.