Communication and Journalism
1000 E. University Ave.
Dept. 3904
Laramie, WY 82072
Phone: (307) 766-3122
Fax: (307) 766-5293
Email:
cojoofc@uwyo.edu
GEORGE ALBERT GLADNEY

George Gladney is a retired professor in the Department of Communication and Journalism. His areas of interest and specialization include mass communication law, theory, and ethics; sociology of news; social impacts of communication technology; news writing and reporting.
Gladney has worked as a financial reporter for the Los Angeles Times and as an editor of the Jackson Hole News and Colorado Springs Gazette. He also owned and operated his own business/financial public relations firm in Denver.
He received his Ph.D. in communication in 1991 from the University of Illinois at Urbana-Champaign, his Master's degree in journalism in 1988 from the University of Oregon, his B.J. degree in 1971 from the School of Journalism at the University of Missouri, and his B.A. degree (English) in 1969 from Waynesburg (PA) College.
He has won numerous awards for his newspaper writing and reporting, as well as awards for outstanding teaching and research. He currently serves on the editorial board of Mass Communication and Society, the official journal of the Mass Communication and Society Division of the Association for Education in Journalism and Mass Communication. He formerly served as head of the MC&S Division. He also serves on the Editorial Board of the Newspaper Research Journal, the official journal of the Newspaper Division of AEJMC.
His scholarly research has been published in Journalism and Mass Communication Quarterly, Journal and Broadcast and Electronic Media; Mass Comm Review, Newspaper Research Journal, New Jersey Journal of Communication, and Journal of Mass Media Ethics.
His most recent publication was an article titled "Postscript in Moldova: Media Exaggerates 'Twitter Revolution,'" which was published in the fall 2009 issue of The Global Journalist. Gladney has two other publications in press. One is a chapter titled "Giving Readers What They Need or Want?" scheduled for the third edition of Contemporary Media Issues, edited by David Sloan and Jennifer Greer (Northport AL: Vision Press). The other is paper titled "Moldova's 2009 Twitter Revolution as Myth: The Usurpation of a Political Story by a Technology Story," which will appear in 2011 in a yet-to-be-titled book, edited by Yorgo Pasadeos, that includes select papers presented in Athens, Greece, at the 2009 Conference on Communication and Mass Media. 
Another recent publication is an article titled "Online Editors Rate Web News Quality Criteria," which appears in the winter 2007 issue of Newspaper Research Journal, pp. 55-69. Gladney was the lead writer of this piece, which was co-authored with two colleagues from Ryerson University in Toronto, Ivor Shapiro and Joseph Castaldo. His current vitae provides a more detailed view of his scholarly works.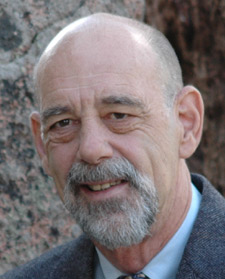 George Albert Gladney