Contact Us
Department of Economics
College of Business Department 3985
Laramie, WY 82071
Phone: 307-766-2175
Fax: 307-766-4028
Email: economics@uwyo.edu

News January 2021
Published January 31, 2021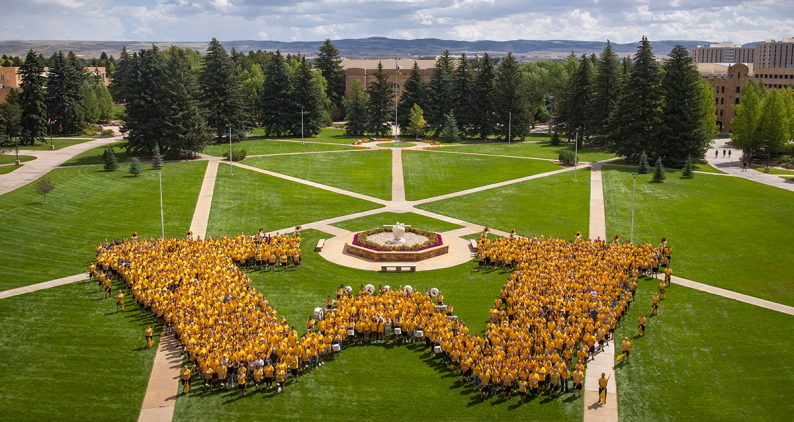 UW economist Rob Godby discussed with The Casper Star-Tribune (CS-T) what it means for the Powder River Basin now that Peabody Energy is refinancing its debt. Godby says the refinancing package helps Peabody Energy avoid financial catastrophe. In a related article published in The Wyoming Tribune Eagle, Godby discussed Wyoming's coal future.
With the U.S. Senate now controlled by Democrats, UW economist Chuck Mason said any overhauls to the nation's energy policies would take time to trickle down to oil and gas. He made his comments in a Casper Star-Tribune (CS-T) article focusing on what this means for Wyoming's energy sector.
UW economist Rob Godby told The CS-T that about 1,600 coal jobs could disappear in Wyoming over the next decade due to coal's structural decline.
The Casper Star-Tribune (CS-T) interviewed UW economist Rob Godby, who said that earlier reductions of social services by Gov. Mark Gordon's budget proposal would have consequences, despite a report last week indicating that a new forecast lowers revenue shortfall for the state.
Wyoming's hopes of exporting Powder River Basin coal from a West Coast terminal were dashed when the project's owner filed for bankruptcy and failed to find an interested buyer, according to a CS-T article published by The Wyoming Tribune Eagle. Godby said it is unlikely another buyer will be found.
High Country News quoted Godby for an article on Pinedale residents voting to build a new hospital during a time when Wyoming is seeing severe budget cuts that will affect communities.
The CS-T reported that the Federal Reserve Bank of Kansas City noted that oil and gas production has rebounded "moderately" in the region, but still trails pre-pandemic levels. UW economist Chuck Mason was interviewed for the article.
WalletHub interviewed Sherrill Shaffer, UW's Guthrie Distinguished Professor Emeritus of Banking and Financial Services, for an article on zero percent interest credit cards, which are cards that do not charge interest on purchases for a certain number of months after opening an account.
The Casper Star-Tribune (CS-T) interviewed UW economist Rob Godby in an article about Wyoming legislators preparing to tackle massive budget cuts in the coming legislative session. Godby discussed taxes, noting that economic development is not just about low taxes, but the ability to keep funding services.
Contact Us
Department of Economics
College of Business Department 3985
Laramie, WY 82071
Phone: 307-766-2175
Fax: 307-766-4028
Email: economics@uwyo.edu