About the Admissions Center
The Marian H. Rochelle Gateway Center houses the University of Wyoming's Pre-College and Student Visit Programs in the Carol and Ramon Tomé Student Admissions Center. Carol and Ramon Tomé donated $1 million for the student recruiting center named in their honor.  Carol has been the chief financial officer of Home Depot since 2001. She graduated from UW in 1979 with a bachelor's degree in communications. Ramon earned a bachelor's in geology from UW in 1884. He is a chemist and project manager for the Georgia Department of Natural Resources.
The Tomé Student Admissions Center is the starting point for future students and parents.  They are able to take advantage of various tour options with the knowledgeable UW Student Ambassadors.
Student Ambassadors host Drop-In tours of campus starting at 9:00 a.m., 10:00 a.m., 11:00 a.m., 12:00 p.m., 1:00 p.m., and 2:00 p.m. every weekday that the University is open. Each campus tour is two hours long and features the academic, research, and residence facilities on the Laramie campus.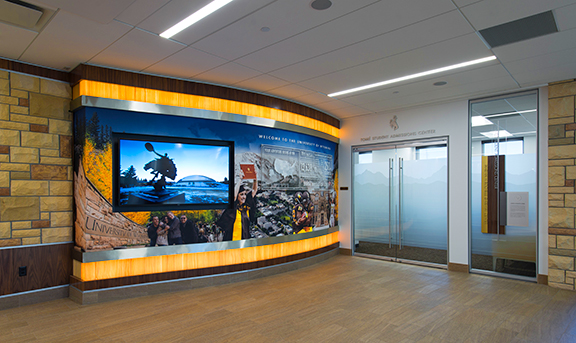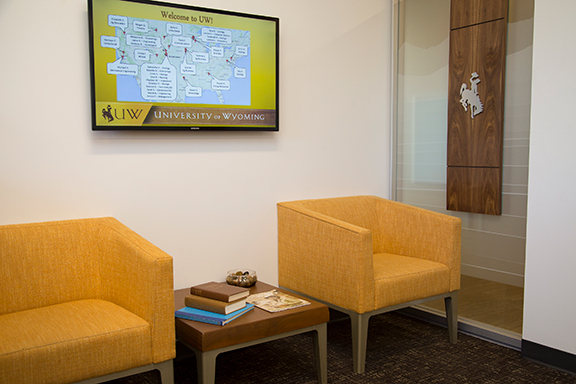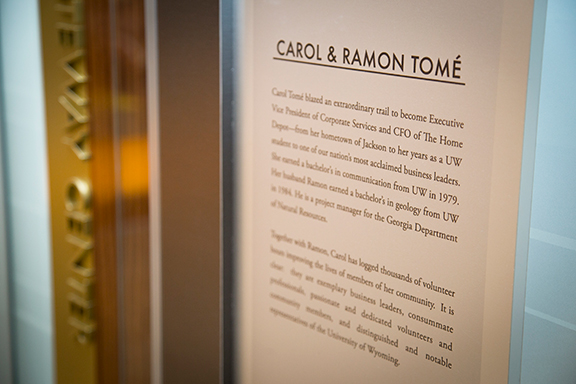 To learn more about applying to the University of Wyoming