Wyoming Cowboy
Wyoming Cowboy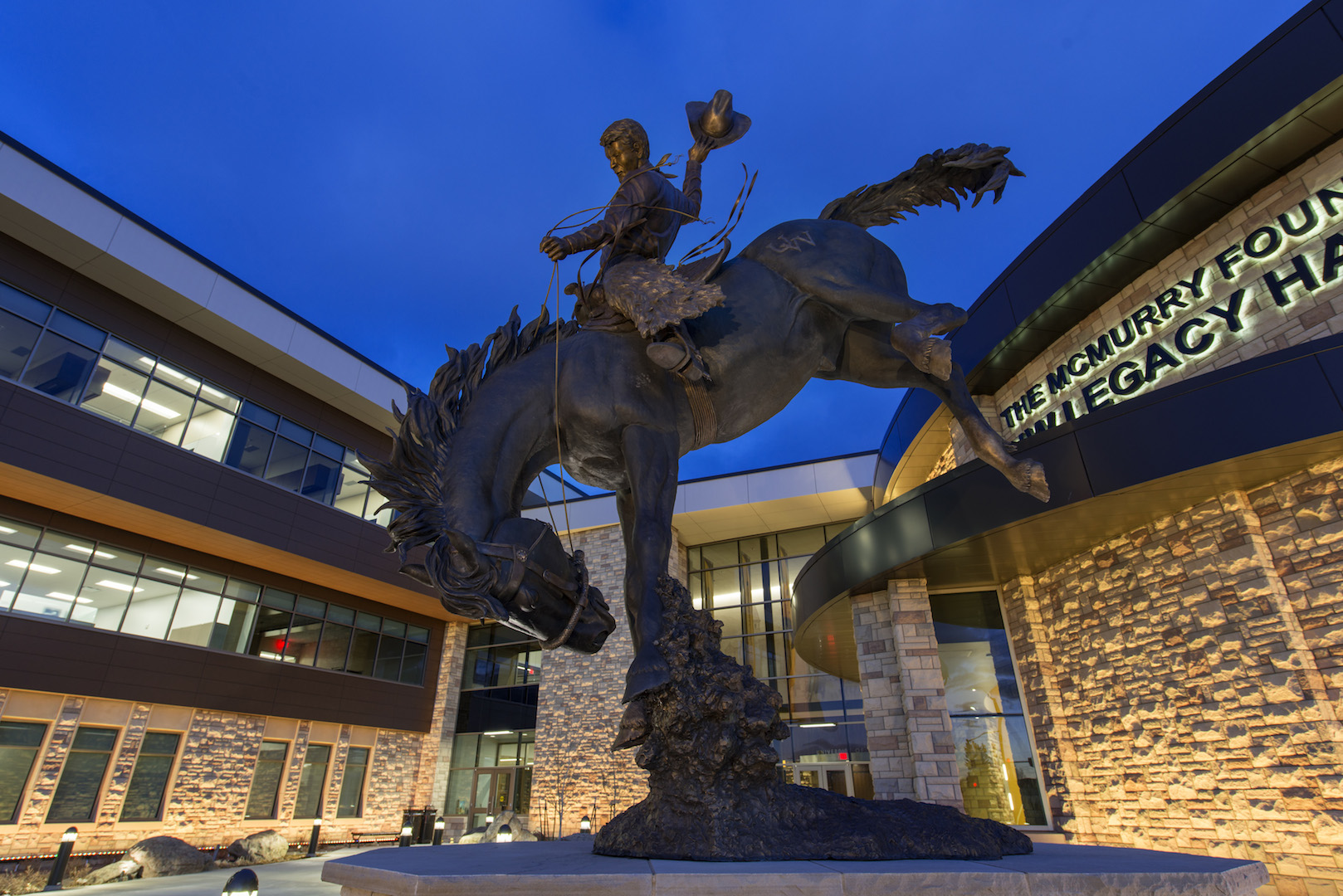 Wyoming Cowboy by Chris Navarro, supported by a gift of $500,000 from Bruce and Kathy Bummer, features a rider atop Steamboat, the famous bucking horse.  Displayed in the Roy and Fay Whitney and Family Plaza on the Marian H. Rochelle Gateway Center's south side, Wyoming Cowboy is a multicolored bronze that stands 16 feet tall and is 11.5 feet long.  Click to learn more about the history of the horse named Steamboat.

Bruce and Kathleen Bummer of Casper own the Bummer Ranch, Timberline Hospitalities, and Timberline Production. Their generosity underscores their commitment to educating Wyoming's future generations.
To view more photos of Wyoming Cowboy, visit our Sculptures and Artwork photo gallery.